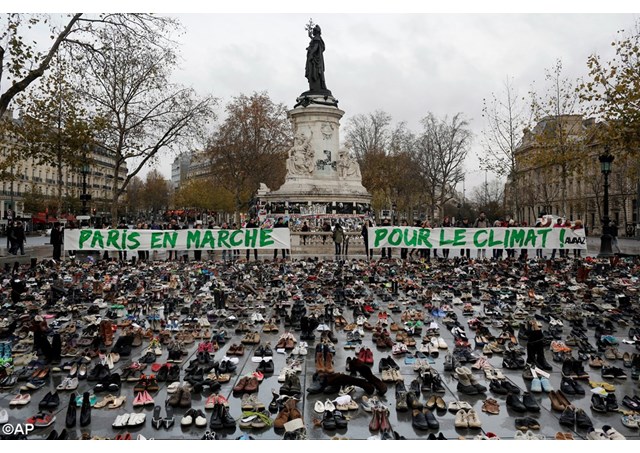 (Vatican Radio) Two black shoes belonging to Pope Francis have joined thousands of other pairs at an installation in Paris on Sunday, as part of a global campaign ahead of the UN climate summit in the French capital next week.
The installation is one of more than 2,300 events taking place in countries around the world as part of the Global Climate March, on the eve of the Paris summit. It was arranged by the worldwide citizen's network Avaaz, after police cancelled a planned demonstration citing security concerns.
In cities across the globe hundreds of thousands of people have already taken to the streets to urge their leaders to commit to 100% clean energy sources by the year 2050. They're also calling on rich countries to commit to long term funding to help poorer nations deal with the impact of climate change and end their dependence on polluting fossil fuels.
Argentinean Oscar Soria is a senior media campaigner with Avaaz, described as the world's most powerful online activist movement. Just ahead of this worldwide mobilization, he dropped into Vatican Radio to talk to Philippa Hitchen about the importance of this timely event and about the vital role the Pope has played in bringing it to the top of the political agenda…
Listen: