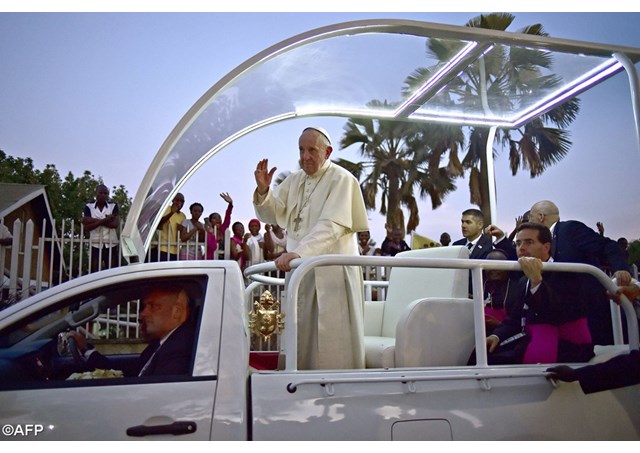 Úgy jövök a Közép-afrikai Köztársaságba, mint a béke zarándoka és mint a reménység apostola
Vengo nella Repubblica Centrafricana come pellegrino di pace, e mi presento come apostolo di speranza.
I come to the Central African Republic as a pilgrim of peace and as an apostle of hope.
Je viens dans la République Centrafricaine comme pèlerin de paix, et je me présente comme apôtre de l'espérance.
Ich komme als Pilger des Friedens in die Zentralafrikanische Republik und ich möchte Apostel der Hoffnung sein.
Vengo a la República Centroafricana como peregrino de la paz, y me presento como un apóstol de la esperanza.
Deposito grande esperança na África e na abundante colheita de graças que Deus está a preparar no meio de vós.
إن هبة الرّوح القدس قد وُهِبَت لنا كي نتشارك بها مع الآخرين.