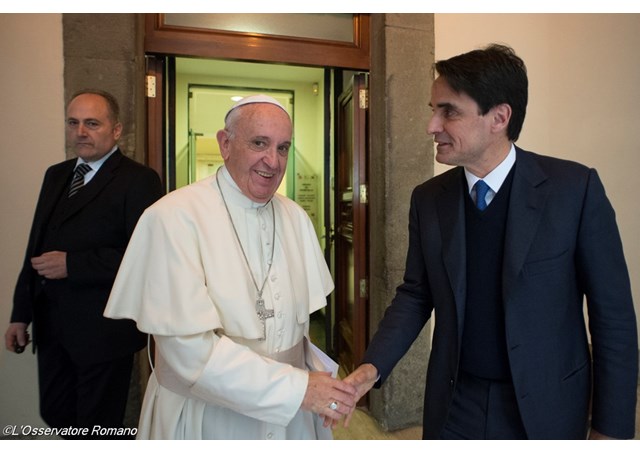 (Vatican Radio) Pope Francis on Tuesday visited the Institute for the Works of Religion (IOR), commonly known as the Vatican Bank.
During his visit, he met with the Board of Superintendence for about 20 minutes, where he announced the appointment of a new Director General of the Institution, Dr. Gian Franco Mammi, who has been serving as Vice-Director.
He will be assisted for the time being by Dr. Giulio Mattietti , until a new Vice-Director is appointed.
According to the IOR website, the purpose of the institution is "to serve the global mission of the Catholic Church by way of protecting and growing its customers' assets and providing them with dedicated worldwide payment services."