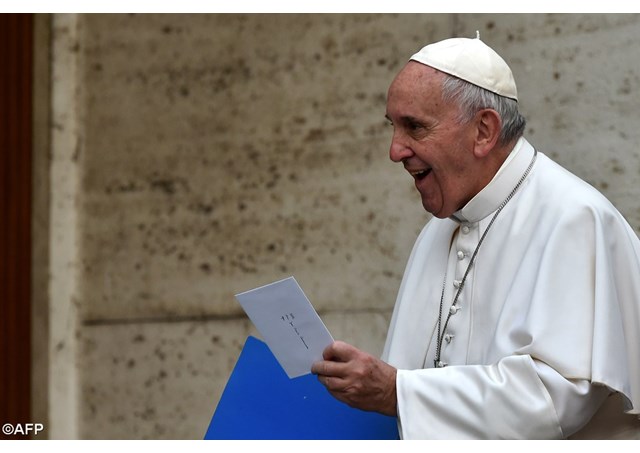 (Vatican Radio)  Pope Francis on Monday sent a letter to Archbishop Agostino Marchetto, editor of the book: The Conciliar Diary of Cardinal Pericle Felici.
Cardinal Felici was the Secretary General of the Second Vatican Council.  
Archbishop Marchetto's book is based on the research of Vincenzo Carbone and was presented at the Rome's Capitoline Museums on Wednesday, Nov. 18.
Below, please find a Vatican Radio translation of Pope Francis' letter:
To His Excellency
Most Rev. Archbishop Agostino Marchetto
Titular Archbishop of Astigi
Dear Excellency,
It is my desire to send you my warmest greetings on the occasion of the presentation of your new book, "The Conciliar Diary of Cardinal Pericle Felici, Secretary General of the Second Vatican Council". I pray that you feel me spiritually close to you on this occasion.
The research which you have carried out allows us to deepen our understanding of the Council through a most qualified source – such as was the General Secretary – to discover its new, particular aspects, which will help us to appreciate better this great gift which the Lord offered to the Church.  Your book, therefore, permits us to understand, as you said, the history of a friendship with God in Christ in the Holy Spirit, such as was the then Mons. Felici, later Cardinal, which animated his ecclesial service – lived in love, silent dedication and full availability even in particularly difficult moments.  All of this helps us, builds us up, and sustains our common, daily work for the Church and the greater glory of God.
Your volume is only the latest fruit of an ample hermeneutical study, which has been undertaken in the last years.  I congratulate you, dear Excellency, and I thank you for your work which you continue to develop with competence and great generosity.  May the Lord repay you abundantly!  As I remind you of my constant prayers for you, I ask you to please continue to pray for me as well.
From the Vatican, 9 November 2015
Fraternally,
Francis