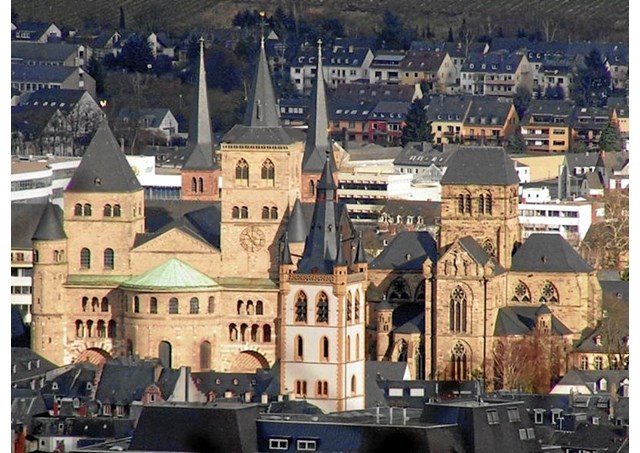 (Vatican Radio) On Friday November 20th, the day the UN marks Universal Children's Day, a meeting of Catholic child protection experts concluded in Trier, Germany, with a pledge to step up Europe-wide cooperation in safeguarding and prevention of abuse. The meeting, jointly organised by the dioceses of Trier and Hamburg, together with the Church in Luxemburg, brought together representatives from 13 European countries to reflect on the theological, psychological, social and legal implications of the crisis. Philippa Hitchen has been attending the three day encounter.
Click below to hear the latest report out of Trier from Vatican Radio's Philippa Hitchen
***********************************************************
35 years since the first survivors of clerical sex abuse started telling their stories, this conference is taking stock of how far European countries have come in dealing with the complex issues of prevention and care of all those affected by the crisis.
Unsurprisingly it's in the English speaking countries, where such stories first started making news headlines in the late 1990s, that most work has been done to combat these crimes, to support survivors, to promote psycho-sexual training in seminaries and to make prevention a priority at parish, diocesan and national level. Telephone helplines, confidential counselling, advice on compensation and spiritual support programmes are among the many services available in these countries, while newer areas of research include the effects of this crisis on non-offending  priests who often feel "tarred with the same brush" and have lost confidence in the institutional Church.
In Germany, the Netherlands and surrounding central European nations, revelations surfaced more recently, around five years ago, yet much work has been done here too by bishops and leaders of religious institutes to make up for lost time and put effective prevention and training programmes in place.  
A very different picture emerges from the Mediterranean and eastern European countries where denial of the problem is still widespread and few victims are willing to come forward to speak about their experiences. France, Italy, Spain and Portugal may  pay lip service to the guidelines required by the Vatican's Congregation for the Doctrine of the Faith yet the subject remains largely taboo, with little or no national coordination for victim support. One French survivor, abused as a child by a priest friend of her parents, spoke movingly of her journey of healing and repairing relationships with the Church, yet her courageous testimony – for the first time in a public arena - remains an isolated example.
There are also many encouraging examples of best practises being developed within the Churches – most notably the Gregorian University's Centre for Child Protection which offers onsite and online training, including an interdisciplinary diploma in the safeguarding of minors. The aim of this conference has been to create closer links and stronger support for bishops, priests, religious or lay people working in countries where this problem is still not seem as a priority, where survivors still feel stigmatised or unable to speak out and where children and vulnerable adults still do not enjoy the protection they deserve from the Church.