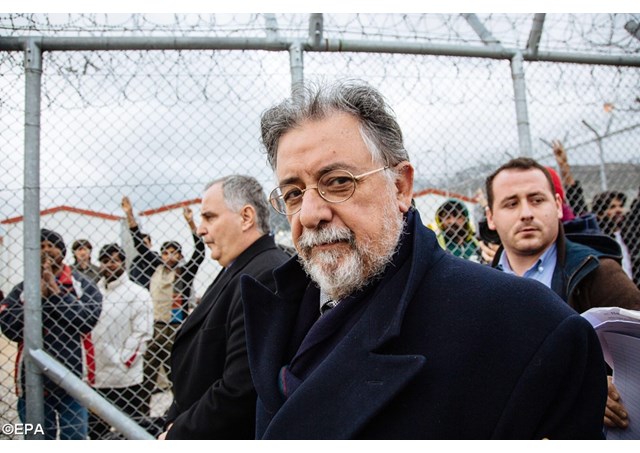 (Vatican Radio)  A Greek former police minister says members of the ruling leftwing Syriza party maintain ties to convicted terrorists, and have threatened his life if he reveals them.
Listen to John Carr's report:
Yannis Panousis, Greece's pubic order minister until two months ago, said he decided to go public despite the threats, and has testified before a prosecuting magistrate.  He says he knows of at least two serving parliamentary deputies of Syriza who maintain contacts with jailed terrorists trying to lighten their sentences.
The allegations reopen old claims that Syriza has links with far-left anarchist groups, some of which have staged bloody attacks on police and kidnapped business figures. 
The claims have embarrassed the Syriza-led government of Prime Minister Alexis Tsipras at a time when he and his government are embroiled in hard negotiations for a banking bailout.
Though Tsipras's office and the Syriza party have slammed Panousis's allegations as akin to detective-story fiction, Greece's media are taking them seriously. 
Commentators here in Athens say it's now up to Tsipras himself to clear up any lingering suspicions that Syriza might have secret ties to terrorists.