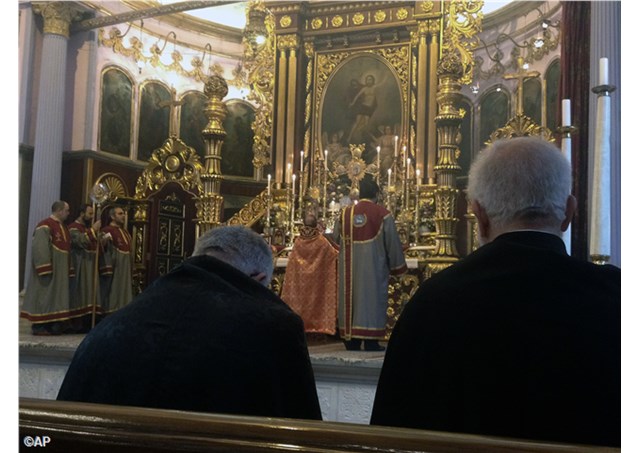 Pope Francis has appointed Rev. Dr.  Father Lorenzo Piretto, OP,  until now the superior of the convent of Izmir as the Archbishop of  Izmir Turkey. 
Fr. Lorenzo  succeeds the Most Rev Ruggero Franceschini, OFM Cap  whose resignation from the pastoral governance in accordance with Can. 401, no. 1 of Code of Canon Law,  the pope accepted.
Fr. Piretto was born on December 15, 1942. He began his studies for the priesthood at Domincan Novitiate of Diesole in 1958, made his solemn vows on Dec 16 1963 and was ordained a priest on Aug 4,  1966.
 He received a licentiate in theology in Bologna (1967) and a doctorate in philosophy at the University of Turin (1972).
Since then  he  has held various teaching assignments, first as a member of the Dominican Seminary of Chieri (TO) from 1967 to 1974, where he taught philosophy, and also at FIST Turin until 1982. At the same time (1976-1983) he  was Novice Master in Chieri (TO). After his transfer to Turkey in 1983, he  taught Italian from 1986 to 1996, and  Latin (1992-2005) at Marmara University in Istanbul.
In his Congregation he  was the Superior of the Convent of Istanbul (1987-2007) and Vicar Provincial for Turkey from 1993-2010; and from 2014 to now is the Superior of the Convent of Izmir.
He held pastoral assignments as the Parish of Sts. Peter and Paul in Istanbul (1988-2014) and  Vicar General of the Apostolic Vicariate of Istanbul (1992-2014). For thirty years he was the Director of the Catholic monthly "Presence" in Istanbul.  
Besides Italian, he speaks Turkish, English, French and German.