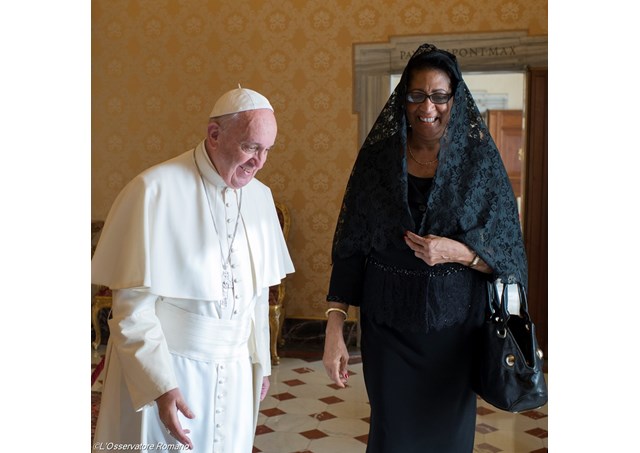 (Vatican Radio/VIS) Pope Francis on Friday morning received in audience the governor general of Grenada, Cecile Ellen Fleurette La Grenade in the Vatican Apostolic Palace.
La Grenade subsequently met with Cardinal Secretary of State Pietro Parolin, accompanied by Archbishop Paul Gallagher, Secretary for Relations with States.
During the cordial discussions, emphasis was placed on the good bilateral relations between the Holy See and Grenada, as well as the important contribution of the Catholic Church to the development of the country, especially with reference to social challenges and the education of the young.
Finally, the encounter was concluded with an overview of the situation of the Caribbean region, with particular reference to economic problems and environmental issues linked to climate changes.
Listen to Devin Watkins' report: