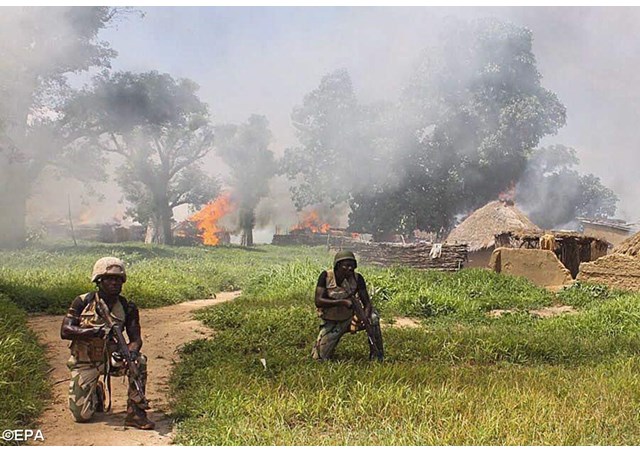 (Vatican Radio) Force along cannot end the Boko Haram insurgency in north-eastern Nigeria.
This according to Chibuzo Raphael Opoko, a bishop of the Methodist Church of Nigeria, who spoke at a meeting of the Global Christian Forum taking place this week in Tirana, Albania.
Listen to the Vatican Viewpoint featuring Bishop Chibuzo Raphael Opoko:
The meeting was discussing discrimination and persecution of Christians around the world.
Boko Haram has been carrying out attacks in Nigeria for over five years, in which thousands have been killed.
"Since the new government [of President Muhammadu Buhari] came, there have been reduced activities – tensions and bombings – of Boko Haram," Bishop Opoko said.
"Not that it is non-existent, but I know the federal government said it gave the military authorities until December of this year to end the insurgency caused by Boko Haram," he said.
However, Bishop Opoko told Vatican Radio the use of force cannot defeat an idea.
"Issues of faith, issues of belief, can never be halted by force, or by counter-violence," he said. "Issues of faith are issues of dialogue. Issues of faith are issues of presenting insight and knowledge, issues of bringing about education of the people, so they can have an enlightenment."
Bishop Opoko said the fact young Muslims often do not attend schools in the north of the country causes problems.
"The situation we you have what is called the Al-Majālis: a group of young people who will never go to a school - who will never be exposed to a school – and they are there, and at the end of the day they become vessels in the house of Boko Haram," he said.