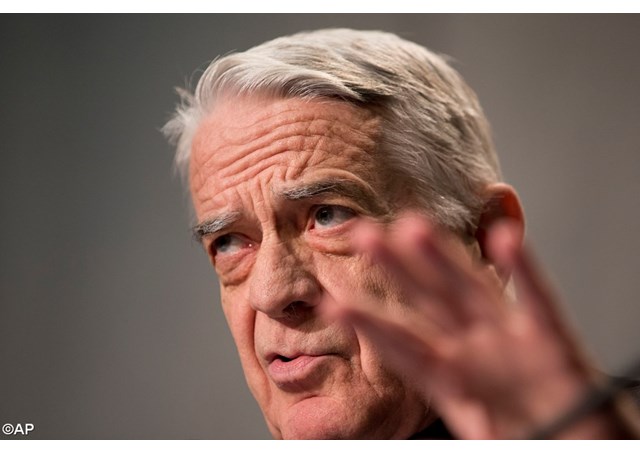 (Vatican Radio) The director of the Holy See Press Office, Fr. Federico Lombardi, commented on Wednesday on the forthcoming publication of two new books based on confidential Vatican documents.
Noting that some of the information in these two volumes has already been made public, Fr. Lombardi stressed that much of the content contains details from leaked private documents and is therefore the result of illegal activities which will be investigated by the competent Vatican authorities.
Furthermore, Fr. Lombardi said, it was Pope Francis himself who requested the gathering of this information in order to help him with the process of reforming the financial and administrative running of the Vatican and of the Holy See.
In particular, he noted that the COSEA commission, from whose archives much of the information is drawn, was established by the Pope on July 18th 2013 and then dissolved once it had completed its mandate.
Fr. Lombardi also noted that there are many different interpretations of the facts and figures that have been leaked; for example he noted that the pension fund has been described as both a worrying black 'hole' and a reassuring situation.
Regarding the use of the large amount of property belonging to the Vatican, Fr. Lombardi noted that the income is used for the long-term management of the huge network of services connected to the Holy See and other institutions, both in Rome and in other parts of the world.
Details regarding the origin and history of these properties are readily available; for example, in the financial accords between Italy and the Holy See in the context of the Lateran pacts.
Responding to questions about St Peter's Pence, Fr. Lombardi noted that the money given by the faithful is used for a variety of different causes, at the Pope's discretion.
While charity and assistance to the poor are two of the main destinations of that money, they may also include funding for the Roman Curia, initiatives outside of the Diocese of Rome, communicating the Papal Magisterium to different parts of the globe and supporting the 180 diplomatic missions of the Holy See which support the local churches.
Above all, Fr. Lombardi stressed that it is important to distinguish between the bulk of the leaked information, which refers to well-documented, correctly managed and perfectly justified activities (including the payment of taxes), and other details which reveal shortcomings to be remedied or clarified, or even illegal dealings to be eliminated.
Fr. Lombardi concluded by highlighting the complex work of reorganizing the economic and financial management pursued by Pope Francis. The Pope and his closest collaborators will continue on the road towards correct and transparent administration of those worldly goods which serve their spiritual counterparts.