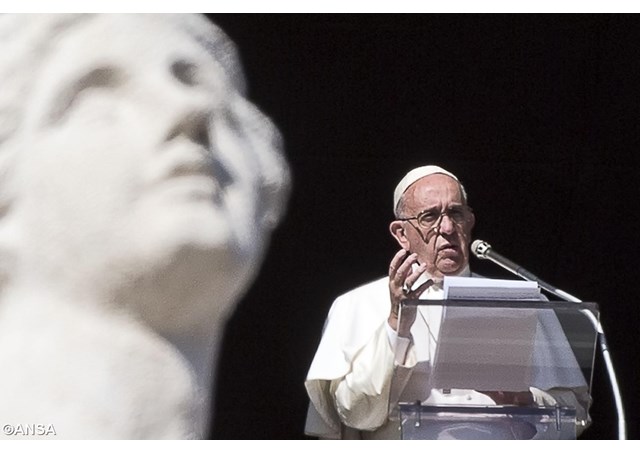 (Vatican Radio) Pope Francis has appealed to warring parties in Central African Republic to put an end to the cycle of violence afflicting the nation.
Speaking on Sunday during the Angelus Prayer, the Pope expressed "strong worry" for the "painful episodes of the past days that have worsened the situation in CAR".
Appealing to the parties involved to take action to end the violence, he said he is spiritually close especially to the Comboni missionary fathers at the Parish of Our Lady of Fatima in Bangui who are assisting many displaced people.
Pope Francis also expressed his solidarity to the Catholic Church, to other religious denominations and to the entire Central African Republic as they make every possible effort to overcome divisions and undertake a journey of peace.
And reiterating his closeness to the "afflicted and tormented nation" the Pope urged all of its people to be witnesses of mercy and to work for reconciliation.
Pope Francis concluded his appeal telling those present that he hopes to travel to CAR at the end of the month and that he desires to open the Holy Door in Bangui Cathedral during his apostolic journey there.