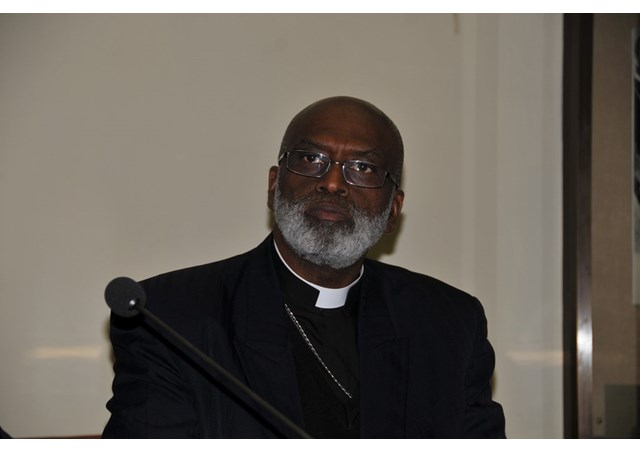 Speaking about the just ended Synod of Bishops on the family, the Archbishop of Accra in Ghana, Charles Palmer Buckle, has shared with the Africa Service of Vatican Radio, his own personal experience of the three weeks long gathering. The Archbishop said the Synod brought home to him, in a very personal way, the importance of family.
"I will run home, pick my mother up in my arms, she is 88 years old, and dance around with her just to say, 'mama, thank you to you and daddy.' My daddy died about 30 years ago. My mother is still alive. I want to say thank you! I want to kiss her and say, thank you… because my father and mother brought us up in their simplicity. My father was just a pharmacist; my mother a housewife. And do you know how many we are? …12 children: 7 boys and 5 girls –all brought up very well; educated to the highest we could attain," Archbishop Palmer Buckle explains.
He continues, "What has been most beautiful is that they (parents) kept us together and up to today, we are a very united family of 12 brothers and sisters…and you can imagine how many nephews and nieces that have come to join-in…how many grandchildren have come in and thank God because of the faith of our father and mother, we are (all) still together," the prelate from Accra said.
Archbishop Palmer Buckle says for him, this Synod was a wonderful experience.
"Personally, it has been a wonderful experience. What have I learned as a Bishop (from this Synod)?" He asks rhetorically. "(Remember) we were all a bit surprised when the secretariat of the Synod of Bishops issued a questionnaire. And that questionnaire was open to all. It was on the Internet…saying that anybody who wanted could answer the questions and send them directly to Rome, to the secretariat. So you can imagine, that was something extraordinary," he affirms.
The Archbishop was particularly touched by the presence of the Holy Father, Pope Francis during the Synod. "A whole year we have prepared for the synod. It has been amazing watching the Holy Father sit through with us at the various general assemblies…leaving us to say exactly as we felt," Archbishop Palmer Buckle marvels.
(Fr. Paul Samasumo)
e-mail: engafrica@vatiradio.va
You can listen to a short (10 min) version of the interview below.