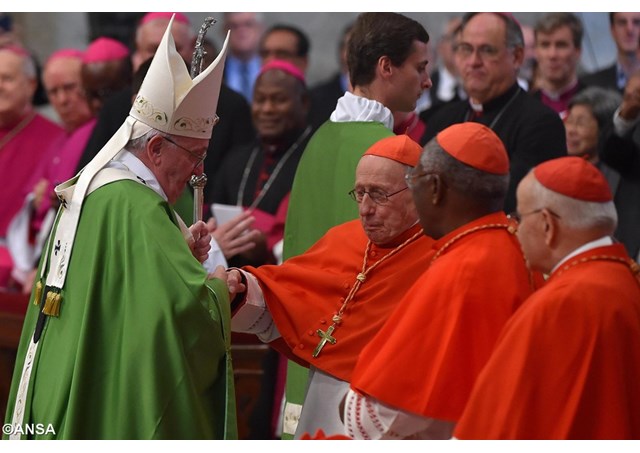 (Vatican Radio) Pope Francis on Sunday evening made a private visit to Cardinal Roger Etchegaray, who is being treated at the Gemelli Hospital for a fractured left femur.
The 93-year-old Cardinal lost his balance and fell while greeting Pope Francis at the end of Mass in St. Peter's Basilica on Sunday morning. 
His prognosis is good, but he will require an operation to repair the fracture.
During the visit, Pope Francis and the Cardinal spoke for about 15 minutes, during which Cardinal Etchegaray thanked the Holy Father in particular for the recently concluded Synod. Pope Francis concluded the visit by giving him his blessing.
Cardinal Etchegaray had previously broken his leg and hip on Christmas Eve in 2009, when a mentally unstable woman jumped the barricades at Midnight Mass in the Vatican, knocking him and Pope Benedict XVI to the ground.