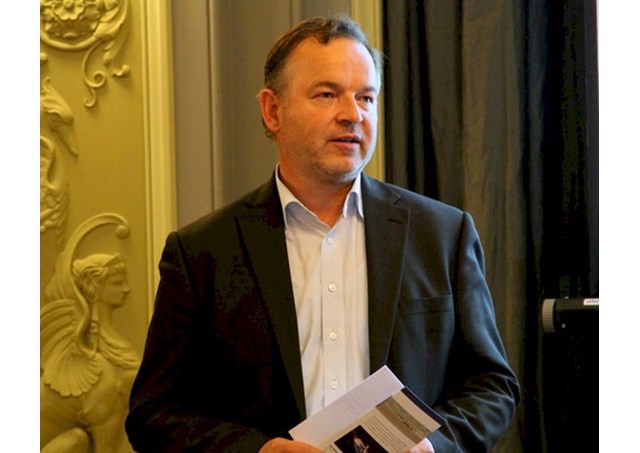 (Vatican Radio) A former merchant navy captain will launch a privately funded rescue ship to help save refugees and migrants risking their lives crossing the Mediterranean Sea.
Click below to hear the full report by Nathan Morley
There are no accurate figures - but it is estimated that over 1,600 migrants have drowned after boarding jerry-built boats to flee war and instability in their homelands this year. Dangerously ill-equipped or overloaded vessels packed with men, woman and even babies are an increasingly common sight on the coasts off Italy, Greece, Turkey and Cyprus. To make matters worse, the situation deteriorated after search and rescue missions under the Mare Nostrum programme were cancelled last year. Those missions were credited with saving thousands of lives, but were axed due to their high cost.
That decision – coupled with the spiralling humanitarian crisis - has prompted former container ship skipper Klaus Vogel to launch a project called SOS Mediterranee.
His plan is to patrol the Mediterranean in former Dutch pilot vessel with an international crew - looking for dangerously crowded boats or migrants in distress and plucking them to safety. Vogel says the civil society-based initiative will be funded entirely by donations. "We collect the money from many people; we have a crowd funding campaign. More than 3,000 people already contributed and we will continue to collect from everyone who is willing to support sea rescue in the Mediterranean Sea," Vogel told Vatican Radio.
The ship will be able to shelter hundreds of people and ferry them to safety – it will even boast an onboard hospital operated by staff from 'Médecins du Monde'. If he manages to raise enough money, Vogel's plan is to get the mission underway by December and operate primarily in international waters between Libya and Italy or "wherever needed".
"Our ship is called the 'Markab' and we will depart as soon as we can. It has a crew of ten and six medical crew plus a few rescue people. We will depart from the south of Sicily and will rescue people all through the winter time." The number of refugees and migrants arriving in Greece this year has already surpassed the half-million mark and even though the rough Mediterranean winter is approaching, those fleeing appear undeterred by the foul weather and perilous journey.
Many of the boats, rubber dinghies and rafts are swamped by high winds and waves.  On one day alone last month, some 85 rickety boats arrived on the Greek island of Lesbos. "I see this as a great opportunity for civil society in the future on the Mediterranean amongst countries which are in crisis against each other or are fighting against each other," says German socialist MEP Arne Lietz who attended an informal presentation of the project in Brussels last week. "So when civil society gets together with sea-rescue as the main issue, I think that could be a long sustainable network," Lietz added.
It will cost €1.2 million to buy the 'Markab' vessel, and even though only half of the cash has been raised, Vogel said he is optimistic that the mission will be launched very soon.