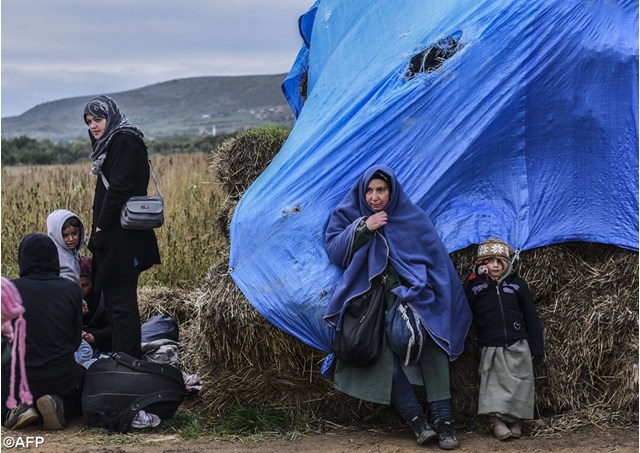 (Vatican Radio) With the migrant crisis continuing unabated in Europe, Slovenian lawmakers have ratified a law granting more powers to the army in managing the migrant influx along the border of the Balkan country.
The troops will be able to warn, direct and temporarily restrict the movement of persons or engage in crowd control, as police normally do.
Migrants have turned to Slovenia in their bid to reach Western Europe after Hungary closed its borders to the flow of people on Saturday.
Meanwhile,
Two boats with approximately 140 people onboard have landed on the shores of a British air base on the island of Cyprus.
In the last two months, Cypriot authorities rescued 128 Syrian refugees aboard two boats in separate incidents.
At a recent conference at the Vatican on the humanitarian crisis in both Syria and Iraq, Bishops from the region, as well as, religious institutes and Catholic aid agencies came together to discuss the Church's response.
Attending the event was the Director of the UK based Catholic development agency, CAFOD, Chris Bain and Alan Tomlinson, its Emergency Programme Officer.
They spoke to Lydia O'Kane about the plight of refugees in the region and those to have fled to Europe.
Listen