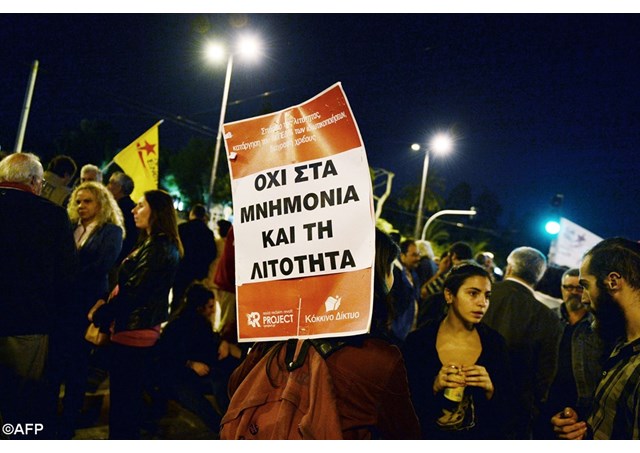 (Vatican Radio)  Greece's Parliament Friday night passed the country's toughest austerity yet, in the hope of finding a way back to economic recovery and receiving continued bailouts.
Listen to John Carr's report:
A slim majority of 154 of the 300-seat legislature endorsed a raft of no fewer than 48 new austerity measures, though with considerable grumbling from inside the ruling Syriza party.
Pensions are being sliced still further, while taxes on everything from ouzo to private schools are being hiked, and property owners are squeezed yet more.
The new batch of austerity measures is designed to unlock 2 billion euros in bailout funds for the next couple of months.
Prime Minister Alexis Tsipras said these tough new measures give Greece a hope of eventually exiting its six-year-long financial crisis.
But opposition parties slammed them as simply deepening the recession. 
They accused Tsipras of failing to trim the government sector that still eats up too much tax money.