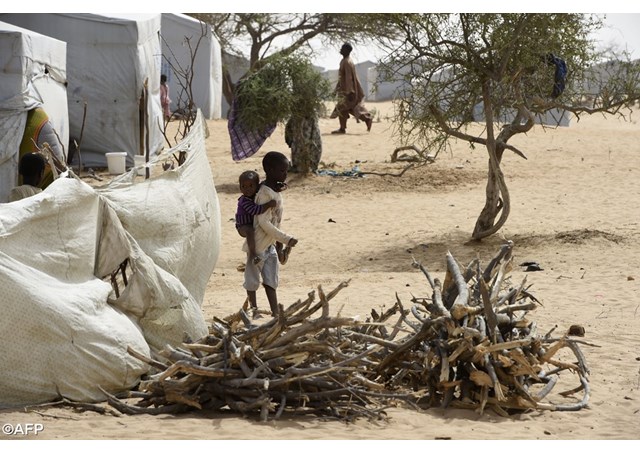 Big meetings in Rome such as the current Synod on the family are always an opportunity for convergence. In a way, they bring out in a very vivid manner the diversity of the Catholic Church or its various ecclesial realities. For example, the current Synod on the family in Rome is shining light on Catholic family situations and communities that don't often make headlines.
One such reality is the Church in Chad. Attending the Synod, as a member, is the Apostolic Vicar of Mongo in Chad, Bishop Henri Coudray, S.J. Speaking to Radio Vatican, this week, Bishop Coudray was hopeful that the Synod on the family would also take into account the pastoral realities of family life in mission territories such as his.
Mongo is located 400 km east of N'Djamena, the capital of Chad in West Africa. This region of 540,000 km² extends from the Libyan border to Sudan and the Central African Republic.
In a country where the majority of the population are Muslims, Catholics in Chad are a minority and sometimes this comes with its own challenges.  Statistics vary but according to 'catholic-hierarchy.org,' as at 2014 there were 5,312 Catholics in the Apostolic Vicariate of Mongo out of a population of 2, 121, 000 million inhabitants.
Due to its geographical location and by the people who live in it, the Apostolic Vicariate of Mongo is often described as a "frontier Church:" between desert and grassy plains; between nomadic and sedentary populations; between Arabic ethnic groups and black Africans; between Islam, Animism and Christianity; between Christians in the North and those in the South.
 (e-mail: engafrica@vatiradio.va)