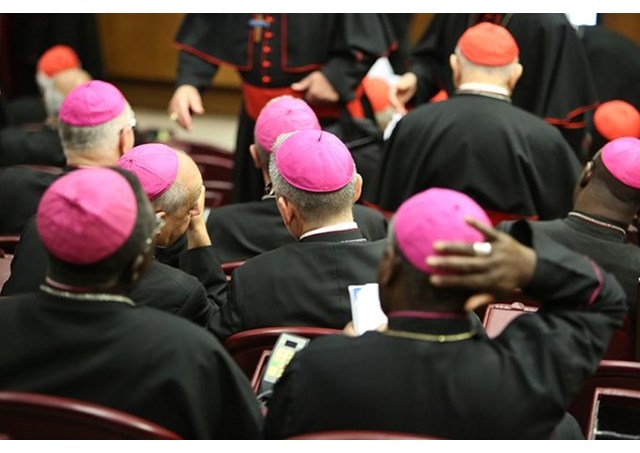 (Vatican Radio) The Ordinary General Synod of bishops on the family, which opens in the Vatican this weekend, will be structured in a more "dynamic" way to allow greater participation of all its various members. Cardinal Lorenzo Baldisseri, Secretary General of the Synod of Bishops, held a press conference on Friday to announce the major changes to the three week meeting which will be discussing the theme "The vocation and mission of the family in the Church and in the modern world."
Philippa Hitchen reports….
Listen: 
270 bishops from across the globe, 75 auditors and experts, lay and religious, and 14 representatives from other Christian Churches. Among those Synod participants there are 30 women, including religious sisters, married couples and professional women working in different areas of family ministry.
Participants will gather with Pope Francis in St Peter's Square on Saturday night for a candle-lit prayer vigil and again on Sunday morning for the opening Synod Mass in St Peter's Basilica. But the real news announced by Cardinal Baldisseri is the way the meeting is structured, allowing more time for the small group discussions, known as Circuli Minores, where all members can play a more active part in the discussion.
It was the Synod Fathers themselves who suggested less time should be spent on the lengthy presentations of the General Assembly and a stronger focus on smaller and more participatory language group work, where non-voting members – and non-Catholics - can make their often valuable contributions to the discussion.
Following a greeting from the Pope and an introduction to the Synod's theme, the meeting will be divided into three sections, with small group discussion as an integral part of each of the three weeks' work. Each week the debate will focus on a sub-theme – listening to challenges, discerning vocations and exploring the mission of the family today – with the results of the small group discussions being published and presented to the General Assembly.
A final text, or Relatio Finalis, drawing together the results of the three weeks' work, will be presented on the morning of Saturday October 24th and voted on by the bishops that same afternoon. It'll then be passed on to Pope Francis, who will use it as the basis for a final Synod document expected to appear sometime over the following year.
Two other key events that will enrich the life of the meeting include a celebration marking the 50th anniversary of the establishment of the Synod of Bishops, that will take place on the morning of Saturday 17th October, and a Canonisation Mass for the parents of St Teresa of Lisieux which will take place on Sunday 18th October in St Peter's Basilica. Meanwhile, the Rome Basilica of St Mary Major will be open for daily Mass (at 6pm) and recitation of the Rosary (at 5pm) and everyone is invited to drop in and accompany the Synod participants through prayer.