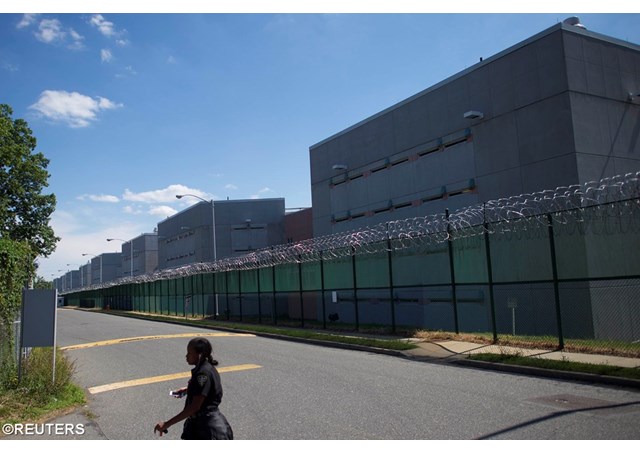 (Vatican Radio) On the final day of his 10 day journey to Cuba and the United States, Pope Francis will visit Philadelphia's  Curran-Fromhold Correction Facility to meet with inmates and staff at the high-security prison.
While the Pope's high profile addresses to America's political leaders, to the country's Church leaders or to the United Nations have certainly been capturing most of the media attention, his encounters with those on the margins of society are also a vital part of this pastoral journey.
Among those who'll be following this event closely, is Shane Claiborne, founder of The Simple Way ecumenical community in Philadelphia. Philippa Hitchen spoke to him about the Pope's prison visit and about an initiative called the 'Francis Fund' to support the many homeless people in the city..
Listen: 
Shane says he and others hope to be able to pray outside the prison as Pope Francis visits the facility on Sunday, to draw attention to the problems of "mass incarceration and the fact that so many of our young people end up in prison"….
He also talks about the issue of the death penalty, saying how grateful he is that the Pope is speaking out "against death in all forms – legal and illegal". Shane recalls that William Penn, founder of the Province of Pennsylvania, was a Quaker who was against the use of capital punishment. He notes the current governor of the state has declared a moratorium on its use and says he hopes for an end to the death penalty throughout the United States.
Shane says he has been working together with many other people in Philadelphia – including Sr Mary Scullion, musician Jon Bon Jovi and former American football star Herb Lusk - who wanted "to do something substantial" to mark the Pope's visit to their city. They have raised over a million dollars for their 'Francis Fund' which will go towards tackling the problem of homelessness and provide housing for those who need it most.