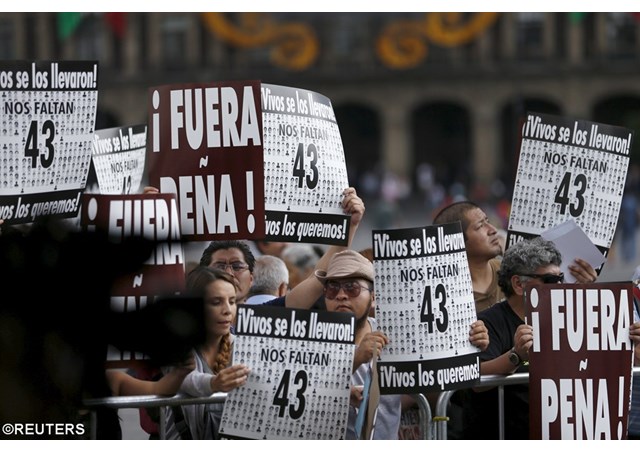 (Vatican Radio) The families of 43 student teachers who disappeared in Southern Mexico, are demanding that the Country's President launch an entirely new and internationally supervised investigation into their fate. The demand was made during a face to face meeting with the President in Mexico City.
 
Listen to James Blears report from Mexico

A letter demanding a fresh approach, was handed to Mexico's President Enrique Peña Nieto by grieving Parents, during their meeting with him. One of its eight main points includes a demand for an internationally led, comprehensive re-examination of the tragedy. Another calls for a probe into those responsable for the first investigtion, which relatives condemn as a sham. The Inter American Commission on Human Rights, which did a six month independent study, concluded that some official forensic conclusions were utterly imposible.
The students disappeared on September 26th last year, after a protest rally. Arrested Municipal Pólice Officers admit  that they handed over the students to gangsters who murdered them and then incinerated the bodies at a rubbish dump.  The famlies of those who died steadfastly refused to believe the Government's investigation or its findings.