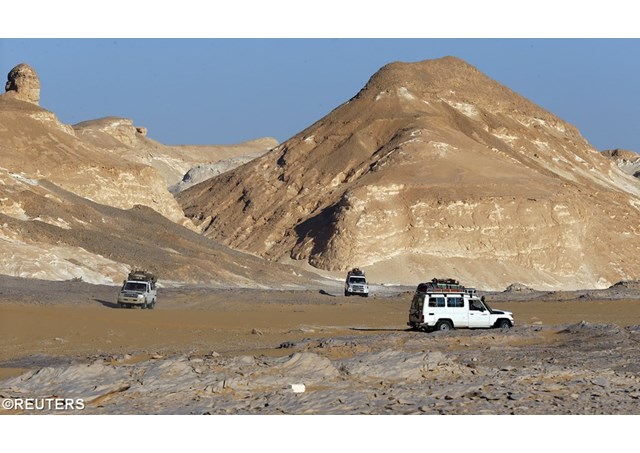 (Vatican Radio)  Egyptian military police and the army, chasing terrorists, mistakenly fired upon a convoy of tourists on Sunday, killing twelve. Two Mexican nationals are confirmed dead and of the ten wounded, five are Mexicans.
Listen to James Blears' report:
In a statement, the Egyptian Ministry of Interior says a combined military and police task force was chasing a group of terrorists near the area of Wahat in the Western Desert in the southeast part of the country. 
It came upon a convoy of vehicles which in their words, 'were mistakenly dealt with'.  They were allegedly in a prohibited zone. 
An investigation is already underway.
The Mexican Foreign Ministry, which has launched its own investigation, says it's Ambassador in Egypt has visited five Mexican Nationals in the hospital.
Arrangements are being made for unhurt Mexicans from the convoy to be transpored to the Egyptian capitol of Cairo.
Mexico's Foreign Minister Claudia Ruiz Massieu, is due to make an official statement in Mexico City on Monday.