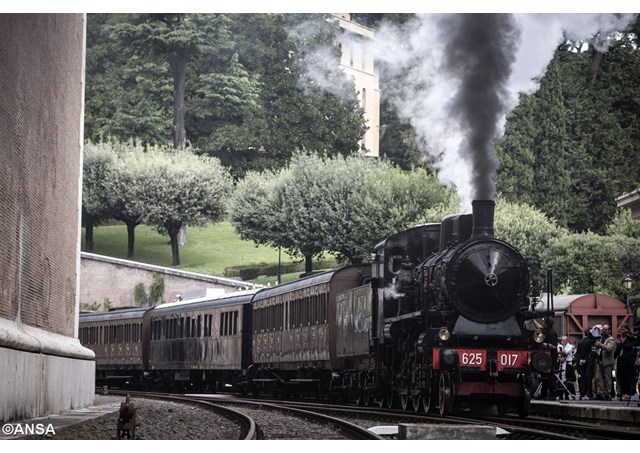 (Vatican Radio)  A special train tour taking people from the Vatican City train station to the Pontifical Villas at Castel Gandolfo south of Rome begins on Saturday September the 12th. Offered by the Vatican Museums, this unique tour is only offered on Saturdays and costs just 40 euros for the round trip. 
Listen to the report:
It includes a visit to the Vatican Museums and Vatican Gardens. Those taking the special tour will be given priority entrance to the Vatican Museums, which includes a visit to the Sistine Chapel.  After this, participants will spend an hour in the Vatican Gardens.  From there, it is a short journey to the Vatican City train station, where passengers will depart for Albano Laziale, about 25 kilometres from Rome. Then passengers will be transferred by shuttlebus to the Pontifical Villas in nearby Castel Gandolfo.
At the end of the day, participants will be taken to the San Pietro train station in Rome, which is located near the Vatican.
The Pontifical Villas in Castel Gandolfo have traditionally served as the Papal Summer Residence, although Pope Francis has chosen to spend his summers in Rome.  Last year, the Vatican Museums began offering tours of the Villas.
The new "Full Day in the Vatican" tour will be the first time the Vatican train station has offered a regularly scheduled passenger train, and audio-guides for the entire tour will be offered in Italian, English, and Spanish.  More information can be found on the website of the Vatican Museums.