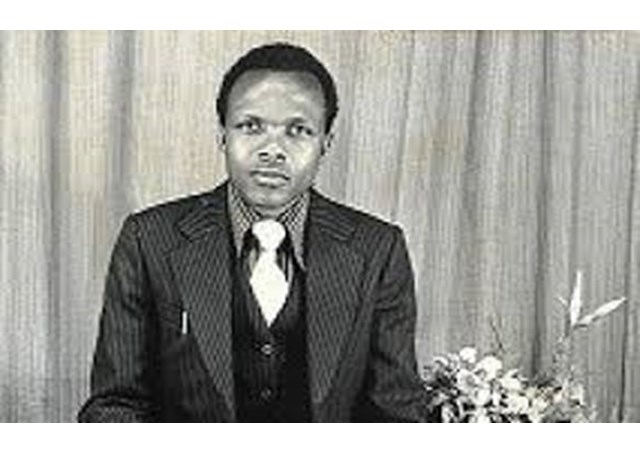 (Vatican Radio) The Venerable Servant of God, Benedict Daswa, is to be beatified on Sunday in South Africa. Born on the 16th June 1946 in Mbahe, Daswa was a convert to Catholicism and a layman who lived the vocation as an educator. The father of eight children, Daswa was known during his life as a good family man, active in the Church and a leader of his community in rural South Africa in a time of great social and political ferment.
Daswa's martyrdom was the result of his opposition to a plan put in place by local elders, who had decided that a series of lightning strikes between November of 1989 and January of 1990 had been the result of witchcraft, and so ordered that the "witch" responsible for the phenomena be captured.
When Daswa refused to participate in the witch hunt, a group of local people ambushed and murdered him.
The director-general of Radio Veritas in South Africa, Fr. Emil Blaser, OP, and the editor of South Africa's largest Catholic weekly, the Southern Cross newspaper, Gunther Simmermacher, took time out of pilgrimage to Rome, Assisi, and other sites in Italy this week, to visit Vatican Radio and talk about the life and legacy of the soon-to-be Blessed Benedict Daswa.
Click below to hear our extended conversation
Fr. Blaser, OP, described Daswa's life as one of profound depth, which will take time to understand and appreciate fully. "The more we delve into the life of Benedict Daswa, I think the more – we are going to find that there was much more there than meets the eye," Fr. Blaser OP said. Simmermacher is confident that, though Daswa remains a locally beloved figure, the fame of his holiness is destined to grow. "The devotion will spread," said Simmermacher, "I've no doubt of that."   
Ven. Benedict Daswa's cause opened on 10 June 2008, and his death was officially recognized as a martyrdom on 22 January 2015. His beatification is scheduled to take place in on 13 September 2015 at Thohoyandou Venda in Limpopo, South Africa. The Beatification Mass will be celebrated by Pope Francis' representative, Cardinal Angelo Amato SDB, the Prefect of the Congregation for the Causes of Saints.