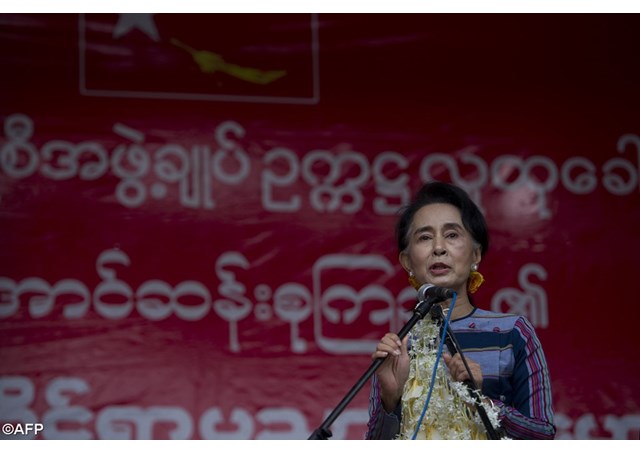 (Vatican Radio) Campaigning for the upcoming general election in Myanmar, also known as Burma, kicked off on Tuesday with dozens of political parties vying for seats in the nation's houses of parliament.
Listen to Ann Schneible's report:
The 8 Nov. vote will be the first free general election since the end of military rule in Burma.
Opposition leader Aung San Suu Kyi launched her own campaign in the election with a video message posted to Facebook in which she says the upcoming polls would be a crucial turning point for the nation.
"For the first time in decades, our people will have a real chance of bringing about real change. This is a chance that we cannot afford to let slip," said Suu Kyi in the video message.
She also stressed the importance of the transition period following the elections.
"A smooth and tranquil transition is almost more important than a free and fair election."
More than 90 political parties are contesting for seats in both houses of parliament.
November's elections will be Burma's first since its nominally civilian government was installed in 2011.