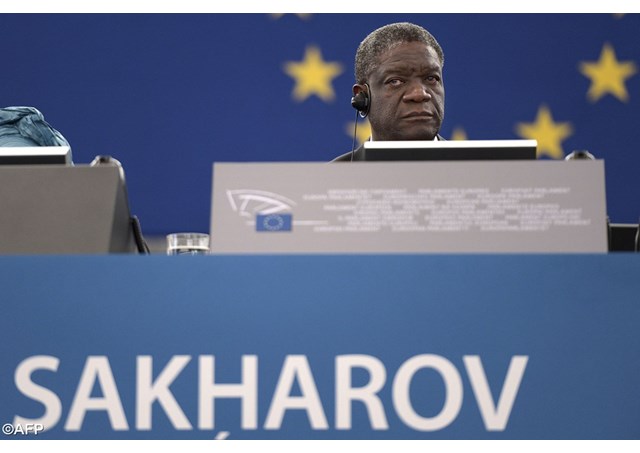 The Democratic Republic of Congo has banned a film on the work of Dr. Denis Mukwege who has dedicated his life to work with women who have suffered sexual violence.
"This demonstrates the wish of the government to deny the Congolese people the right of access to information, in order to better manipulate and control," said Dr. Denis Mukwege, a doctor in the Democratic Republic of Congo awarded the 2014 Sakharov prize and currently a candidate for the Nobel peace prize. He was commenting on the decision of the government to ban the film titled, "The Man Who Mends Women," dedicated to his life's work.
"In the Congo-DR, we live in a climate of oppression, diminishing human rights and a shrinking space for fundamental freedoms," added the doctor, a surgeon at the Panzi Hospital in South Kivu that he founded, where he earned his nickname as "The Man Who Mends Women" for his work with women who have suffered sexual violence during the over two decade conflict in the region.
The Belgian filmmaker Thierry Michel in fact titled his film with the doctor's nickname. The film was contested by Kinshasa authorities as "a clear intent to harm and sully the image of our army." The Congolese armed forces, as also the numerous militias, have been repeatedly accused of abuse and serious human rights crimes.
(Misna)