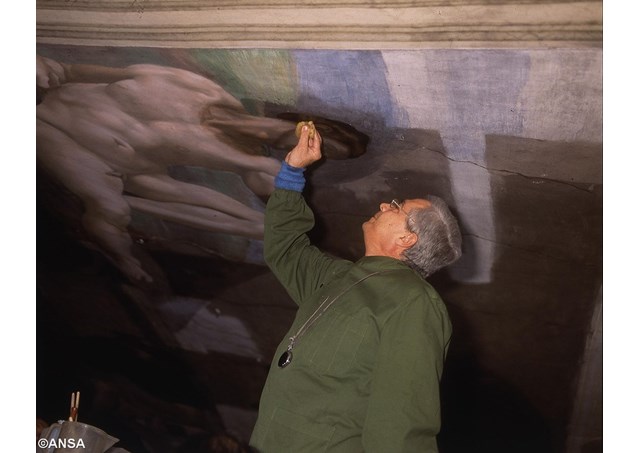 (Vatican Radio) The Vatican Museums have launched a new interactive tool to help raise funds for a series of restoration projects, as well as help people learn more about the art at the Vatican.
The Patrum App (Available in Apple's App Store) comes from the Patrons of the Arts Office of the Museums, which brings together donors from around the world.  It offers a daily news feed which sheds light on some of the hidden gems housed at the Vatican.
Listen to the story on Vatican Viewpoint:
"You get an educational aspect about the project…you learn about why the curators selected that project as being the one in the top need for their department, and then you can decide if you want to donate a little bit just to help it along if you feel inspired." explained  Juliana Biondo, the digital initiatives manager for Patrons of the Arts at Vatican Museums.
"I like to think of the App as trying to catch moments of wonder and inspiration and let people continue acting on that, either through donation, or sharing the content, or just continuing to read on the App," she told Vatican Radio.
Father Mark Haydu, LC, is the International Coordinator of Patrons Office in the Vatican Museums.
"There is a power to the small contribution, like the widow's mite," he said. "It's not just the big donor."
Father Haydu said the App allows more people to help preserve the patrimony of the Vatican, even if they are not wealthy.
He spends much of his time meeting with donors, both in Rome and across the world. The Patrum App allows his office to expand its outreach.
"I might be in contact with [a few hundred] people during the year personally" he said, "but there are 27 thousand [people] going through the Museums in one day, and if even one percent of those people gave one euro, that would be probably be more than I raise in one year. Everyone can participate and that's the beauty: God touches each soul in the moment, and we facilitate their chance to respond in a concrete way."