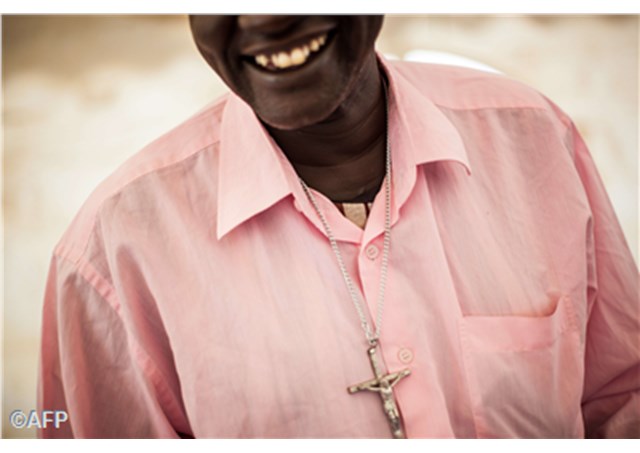 The Church wire service, Agenzia Fides says that the Archbishop of Juba, Paolino Lukudu Loro, has undertaken a trip to Rome to inform Pope Francis on the situation in South Sudan.
Before embarking for Rome, Archbishop Lukudu Loro, spoke with the reporters of South Sudan's Catholic Radio Bakhita, where he expressed his satisfaction with the peace agreement recently signed by South Sudan's President Salva Kiir and his rival, former Vice President Riek Machar. Archbishop Lukudu Loro commended the peace efforts undertaken by regional countries under IGAD (Intergovernmental Authority on Development) as well as by efforts of the wider international community. He has since called upon the two warring parties to implement the agreement and further urged South Sudanese to accept one another by living in peace.
 
The conflict in South Sudan which started in 2013 has become a driver of other more localised armed conflicts among various ethnic groups; between farmers and herdsmen for the control of pasture grounds and water resources. South Sudan is awash with guns. The bigger conflict between President Salva Kiir and his rival, Riek Machar has taken a serious toll on the nation causing serious a humanitarian crisis. Estimates say up to 4.6 million people are now facing serious food shortages, while millions have been displaced from their homes and now live in makeshift camps as refugees in neighbouring countries and as internally displaced persons in UN camps of South Sudan.
 (Agenzia Fides)