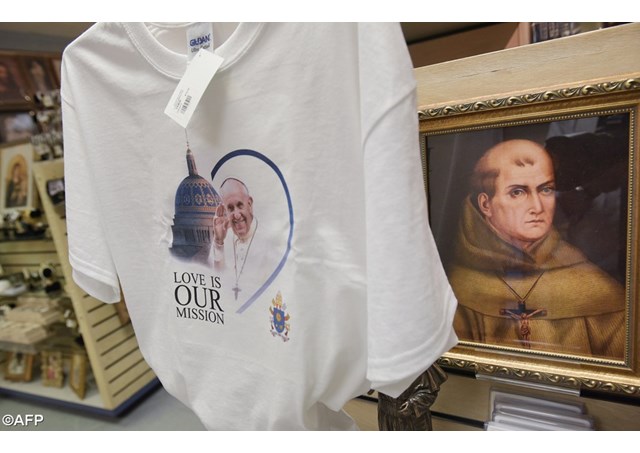 (Vatican Radio) The Archdiocese of Washington has announced the Mass of Canonization for Junípero Serra will be celebrated by Pope Francis in Spanish.
The ceremony will take place on 23 September at the Basilica of the National Shrine of the Immaculate Conception in Washington, DC.
The Archbishop of Washington, Cardinal Donald Wuerl, told local media there are several reasons for this linguistic choice, including the fact Spanish is the native language of Pope Francis, a native of Argentina.
"But it's also a recognition of how large the Hispanic population in the United States is, and also because he is canonizing a Spanish speaker," Cardinal Wuerl said.
The Cardinal also said it is appropriate for the first pope from the New World, to celebrate Mass in Spanish, since it is the "predominant language of the Western Hemisphere."
Cardinal Wuerl said the Mass would not be entirely in Spanish, and a translation would be provided on a Jumbotron for non-Spanish speakers.