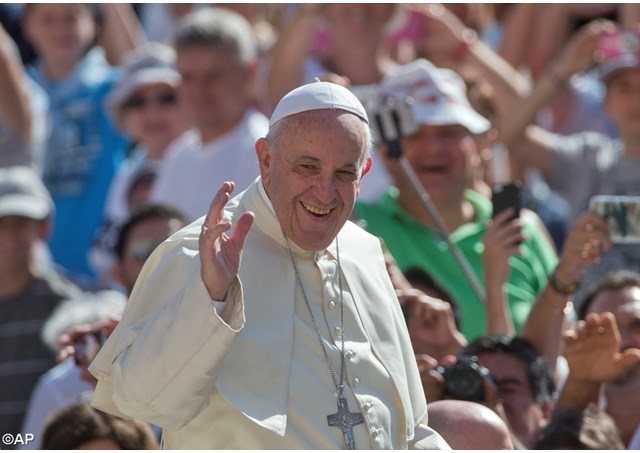 (Vatican Radio) Pope Francis congratulated a single mother on her decision to give birth to two daughters, telling her "Don't be ashamed."
The exchange took place during a video link-up on Monday with three different U.S. cities: Chicago, Los Angeles and McAllen, Texas arranged by ABC News.
A clip of Pope Francis' conversation with single-mother Rosemary Farfan was released on Tuesday.
"It hasn't been easy for me. I've made some mistakes as a person, as a mother," she told the Pope.
"I've felt guilty at times and ashamed. ... But every day, I try and I hope and I pray."
Pope Francis told her he knew "it's not easy" to be a single mother.
"I know that people can sometimes look askance at you," the pope said. "You're a brave woman because you're capable of bringing these two daughters into the world. ... You respected the life you were carrying inside you and God is going to reward you for that and he does reward for you for that. Don't be ashamed. ... I congratulate you."
ABC News has said different parts of Pope Francis' video-link up will be released each day until Friday, when the full encounter will air on a one-hour special edition of ABC News' "20/20" at 10 p.m. Eastern Time.