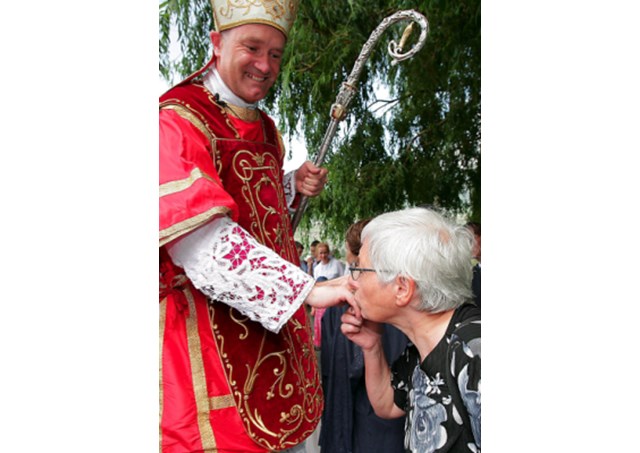 (Vatican Radio) In his letter for the beginning of the Jubilee Year of Mercy, Pope Francis established that those who approach the priests of the Fraternity of St. Pius X (SSPX) for the Sacrament of Reconciliation "shall validly and licitly receive the absolution of their sins" during the Holy Year.
The Fraternity of St. Pius X - founded by Archbishop Marcel Lefebvre - is in an irregular situation, and the priests belonging to the Society do not have the proper faculties to hear confessions.
The letter of Pope Francis was addressed to Archbishop Rino Fisichella, President of the Pontifical Council for the Promotion of the New Evangelization.
He said Pope Francis is "sensitive to the discomfort" of many of the faithful, including those who "do not have the certainty of obtaining forgiveness."
"The Pope assures them: those who come near to celebrate the sacrament of reconciliation with the priests of the Fraternity of St. Pius X will have to be certain that they were absolved from their sins," Archbishop Fisichella told Vatican Radio.
He said the Pope's actions show "mercy really is coextensive with the whole life of the Church."
In addition to allowing the faithful to licitly receive absolution from the Fraternity, Pope Francis said he has been told by several bishops of the "good faith and sacramental practice" of those attending the Fraternity's churches, and said he trusts "that in the near future solutions may be found to recover full communion with the priests and superiors of the Fraternity."