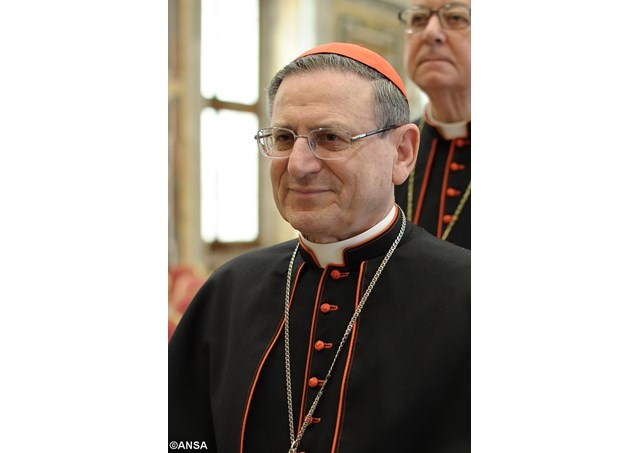 (Vatican Radio) On Saturday, August 29th, the venerable Servant of God, Flavyānus Mikhayil Melkī is to be beatified. Melkī was an Eastern Catholic prelate of the Brothers of Saint Ephrem, who became the Syrian Catholic eparch of Gazarta – or what is Cizre in modern-day Turkey, and was  was killed in Gazarta during the sayfo or "putting to the sword" of Syrians in 1915, after he refused to convert to Islam.
Earlier in August, Pope Francis approved Melkī's beatification after he determined that Melkī  was killed in hatred of the faith. Thus, the beatification date of August 29th has been set to coincide with the centenary of his martyrdom.
Click below to hear our report
In an exclusive interview with Vatican Radio, the Prefect of the Congregations for the Causes of Saints, Cardinal Angelo Amato, said that the soon-to-be Blessed Flavyānus Mikhayil Melkī is a model of holiness for our time, in which once again the Christian communities of very ancient standing face the threat of extinction. "Today, as it was one hundred years ago," said Cardinal Amato, "darkness has fallen in many countries of ancient Christian civilization: the faithful are discriminated against, persecuted, expelled, killed; their houses are not marked with the blood of the Passover lamb to be saved, but with the red 'Nu'," for Nasrani or 'One belonging to the Nazarene,' "meaning Christians, as the mark of their sentence." Cardinal Amato went on to say, "As it was one hundred years ago, at the time of the martyrdom of bishop Melkī, Christians are denied every liberty, they are forced to leave their homeland, or to convert or die."
"In fact," the Cardinal-Prefect explained, "death reigns supreme in the persecutors' minds and hearts of stone, who cannot stand the Christian civilization of liberty, respect for others, fraternity justice, charity."
The Beatification ceremony is to be celebrated by the Syrian Catholic Patriarch, His Beatitude Ignatius Youssef III, in Harissa, in the presence of Cardinal Amato and with the participation of Patriarchs and other Church leaders from many rites.