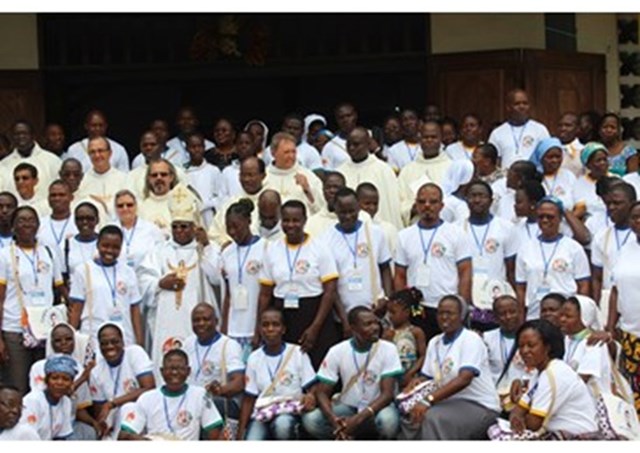 Over 120 African Catholic youth leaders have attended a week-long meeting in the Democratic Republic of Congo's capital city of Kinshasa.  The youth leaders and children were mostly drawn from the various youth movements of Catholic Action in Africa. The theme for the meeting was, "Education for a culture of peace and reconciliation."
Interestingly, apart from the Democratic Republic of Congo, the hosts, the largest number of youth at the meeting, held at Nganda Catholic Centre in Kinshasa, were those from Egypt.
When young people arrived in the Congolese capital, they were welcomed by Bishop Jean-Pierre Kwambamba, one of the auxiliary Bishops of the Archdiocese of Kinshasa.
The Pan-African meeting of youth leaders of Catholic Action groups and children began Saturday, 22 August with a Mass presided over by Bishop Kwambamba. He preached on the topic, 'walking towards the African Year of Reconciliation and education for a culture of peace.'
The meeting was coordinated by Father Leonardo Sentedi Tsinkupu, the General Secretary of CENCO which is the 'Conférence Episcopale Nationale du Congo' as well as by Father Edward Mombili, Secretary General of the Association of Episcopal Conferences of Central Africa (ACEAC), which includes the Democratic Republic of Congo, Rwanda and Burundi.
The meeting was opened by Bishop Nicolas Djomo, the Bishop of Tshumbe and President of the CENCO.
It is the hope of organisers to one day hold the World Day of African Youth.
(Francaise Africa)
e-mail: engafrica@vatiradio.va