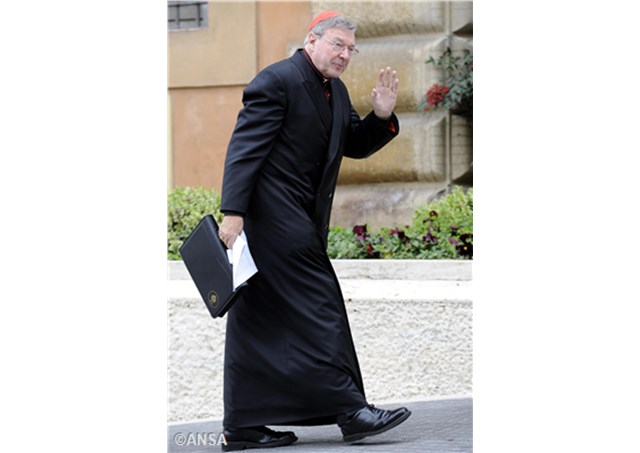 (Vatican Radio) The report on the Vatican's finances for fiscal year 2014 is just about ready, according to the Prefect of the Secretariat for the Economy, Cardinal George Pell – a report he describes as "comprehensive" and "accurate" as well as consistent with best practices in modern accounting.
Speaking to reporters on the sidelines of the annual Meeting for Friendship among Peoples sponsored by the Communion and Liberation movement, Cardinal Pell said, "We have just prepared the accounts for 2014," adding, "perhaps for the first time in history they are comprehensive and substantially accurate."
Click below to hear Cardinal Pell's remarks to reporters
Cardinal Pell went on to say, "We have challenges: we've had deficits in the last two years; our pension fund is sound for the next ten or fifteen years, but we need to take significant measures to ensure that it will be OK in twenty to twenty-five years."
Cardinal Pell also said that the Vatican has adopted modern accounting procedures. "We have to implement," he said.