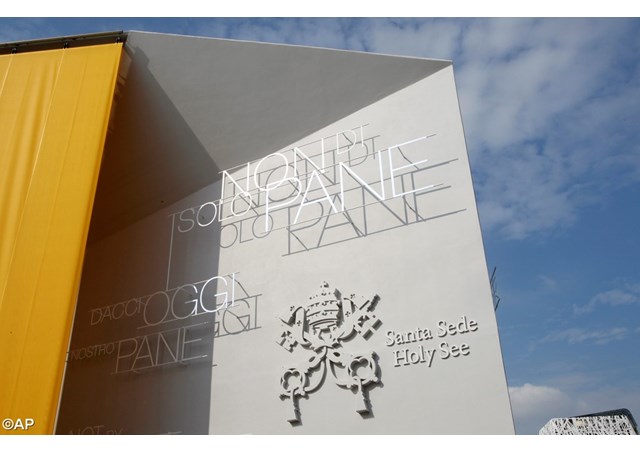 (Vatican Radio) The website of the Holy See's Pavilion at the Expo Milan 2015 has released an English version. The theme of the Universal Exhibition taking place in Milan is Feeding the Planet. Energy for Life. The theme of the Holy See Pavilion is Not by bread alone.
2015 is the second time Milan has hosted the Universal Exposition; the first was in 1906. This year's Expo opened on May 1, and will close on October 31.
The website - which was launched in Italian at the beginning of the Expo -  includes many features, including a history of the Holy See's involvement in the International Exposition movement, from the time of Pius IX and the era of the Papal States. It also has a video tour of the Holy See's Pavilion.
The Pavilion has been organized by the Pontifical Council for Culture, whose President is Cardinal Gianfranco Ravasi.
"We want to be the 'thorn in the flesh' of this exhibition, and stir consciences with uncomfortable questions," Cardinal Ravasi said on June 11th.
"One of these is the need of everyone for their daily bread, where bread takes on a symbolic meaning as well, of beauty," he continued. "I often quote the Indian parable of the hyacinth: if one has two loaves to spare, the first should be donated to the poor, and the second sold to buy a hyacinth that is also donated to the poor, because they have a right to beauty, too."
The website can be found at the following address: http://www.expoholysee.org/eng-home