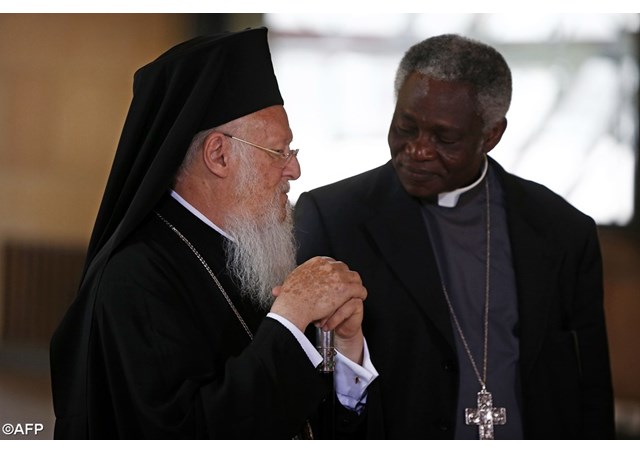 (Vatican Radio) It was announced on Monday that Pope Francis has decided to set up a "World Day of Prayer for the Care of Creation" which will be celebrated on September 1st annually.
In a letter to the heads of the Pontifical Council for Justice and Peace and the Pontifical Council for the Promotion of Christian Unity, the Holy Father said he was acting on the suggestion of the representative of the Ecumenical Patriarch Bartholomew.
September 1st has been a Day of Prayer for Creation for some time in the Orthodox Church.
"The convergence, then, of the day of celebration, I find very significant," said Cardinal Peter Turkson, the President of the Pontifical Council for Justice and Peace.
Listen: 
"There is a desire on the part of the Holy Father to have a convergence of certain gestures by certain religious leaders, especially when we are so close, and so related," he explained.