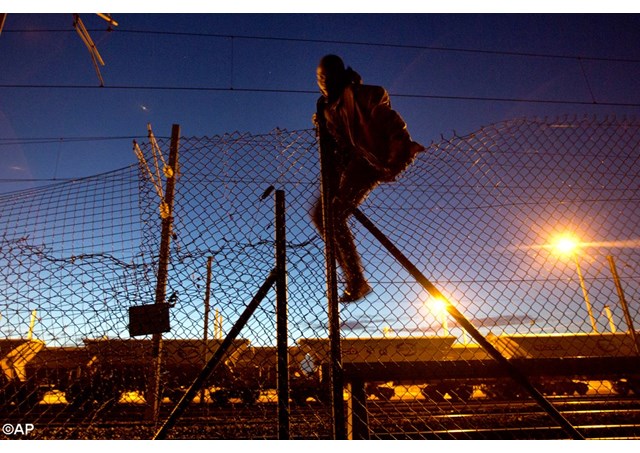 (Vatican Radio) Bishop Patrick Lynch, Chair of the Migration Policy Office for the Catholic Church in England and Wales, has urged the UK and French governments to recognise the desperation of those seeking asylum. In a letter to a UK newspaper  commenting on the Calais migrants crisis, Bishop Lynch writes of the need to put in place, especially in France, more efficient procedures to assess fairly and rapidly those seeking asylum. He spoke to Susy Hodges about the issue.
Listen to the interview with Auxiliary Bishop Patrick Lynch: 
Bishop Lynch said the aim of his letter to a British newspaper was to encourage the government to work with the French authorities to improve the response to the situation in the French port of Calais where every night desperate migrants are trying to break through police lines and fencing in a bid to reach England via the Channel Tunnel. 
"We must recognize," he said, "the desperation of these people who in many ways have been trafficked from very difficult situations" in their home countries. To respond effectively, Bishop Lynch said better coordination is required between the relevant countries and he hailed a recent anti-trafficking project that was set up involving the UK and Nigerian police forces, the authorities in both countries and the Catholic Church that aims "to stop the trafficking at source."  
Asked if he believes the migrant crisis in Europe could get worse given the recent spike in numbers trying to reach the continent's shores, Bishop Lynch concedes: "it certainly could get worse." To help counter that, the bishop said that we need "to combat the role that human traffickers are playing in facilitating people to take these dangerous journeys."