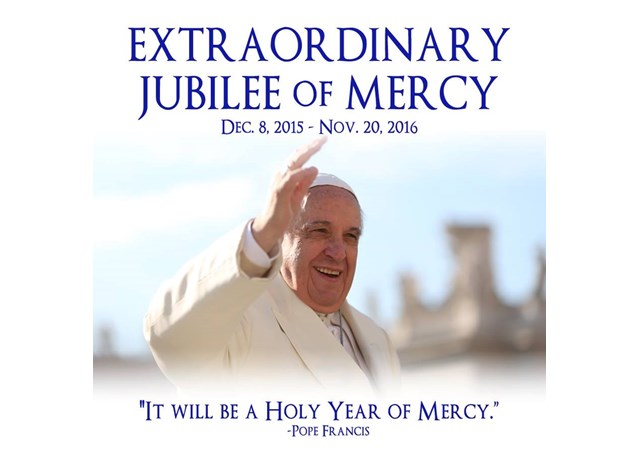 (Vatican Radio) The Pontifical Council for the Promotion of the New Evangelization has published a calendar of "Great Events with Pope Francis" which will take place during the upcoming Jubilee of Mercy.
Listen to Christopher Wells' report:
The Jubilee will begin Tuesday 8 December, the Solemnity of the Immaculate Conception, with the opening of the Holy Door of Saint Peter's Basilica. The following Sunday, 13 December, the Third Sunday of Advent, Holy Doors will be opened at the Archbasilica of Saint John Lateran and in Cathedrals around the world.
Highlights of the Jubilee include the sending forth of the Missionaries of Mercy on Ash Wednesday, 10 February, and World Youth Day, which will take place in Krakow, Poland from 26-31 July. The theme of next year's World Youth Day is "Blessed are the merciful, for they shall obtain mercy" (Mt 5:7).
Special jubilee days throughout the year are dedicated to groups of people in the Church, including Jubilees for Consecrated Life, for young children, for the sick, and for catechists. There will also be a Marian jubilee on the Saturday and Sunday following the Memorial of Our Lady of the Rosary.
The Jubilee of Mercy will conclude with the closing of the Holy Door of Saint Peter's Basilica on the Solemnity of Our Lord Jesus Christ, King of the Universe, on Sunday 20 November.
The full schedule can be found on the official website for the Jubilee of Mercy.