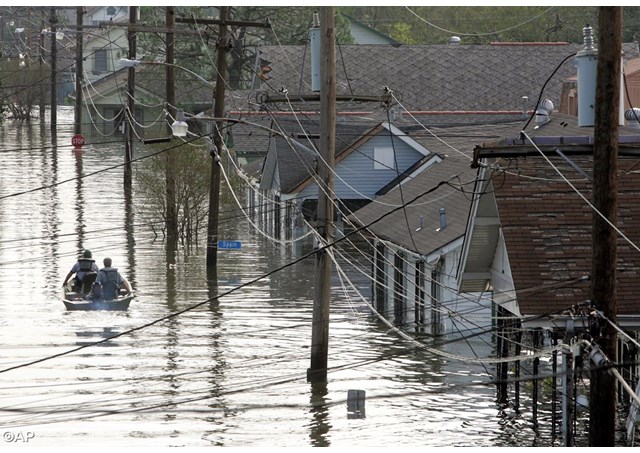 (Vatican Radio)  The Mayor of New Orleans on Tuesday (July 21st) hailed Pope Francis' words and actions on climate change and said he believes the upcoming papal visit to the U.S. will be transformational and in particular his address to Congress will be "very challenging."  Mayor Mitch Landrieu was among the participants at a 2-day workshop of mayors from around the world who came to the Vatican to discuss the issues of climate change and human trafficking. Most of New Orleans is under the sea level and 10 years ago the U.S. city suffered devastating flooding when it was hit by Hurricane Katrina. Mayor Landrieu was interviewed by Susy Hodges.
Listen to the interview with the Mayor of New Orleans, Mitch Landrieu: 
Another major storm coming to New Orleans
This year marks the 10th anniversary of the disastrous flooding caused by Hurricane Katrina to the city of New Orleans and Mayor Landrieu said the experience of that catastrophic event has prompted them not just to reinforce their coastal protection measures and levy system but to learn how to become a "more resilient city" in general.  He said the evidence of climate change is clear and in his view there's no question that "another major storm is coming" (in the future) to New Orleans.
Pope's U.S. visit will be "transformational"
Asked about Pope Francis' influence on issues like climate change and human trafficking, Mayor Landrieu praised his recent encyclical on the environment and the Pope's strong voice and initiatives on these issues that remind us that they have a particularly negative impact on the lives of the poor.  The mayor said he believes that Pope Francis' visit to the United States in late September will be "transformational" and that his scheduled address to the U.S. Congress will be "very challenging" on issues like climate change.  But, he added, "we need to be challenged" on these issues.