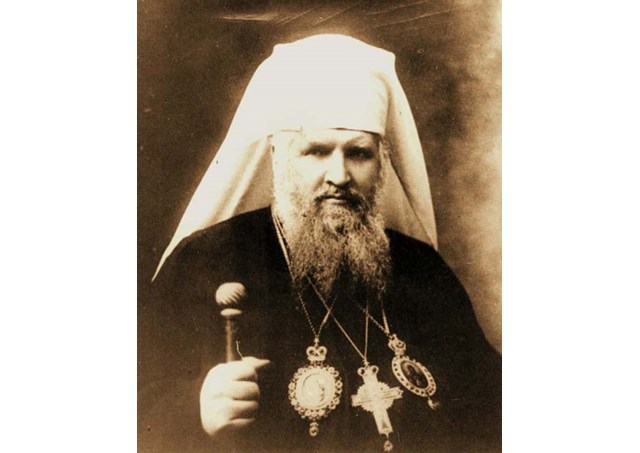 (Vatican Radio) Pope Francis on Thursday approved the publication of decrees recognizing the heroic virtues of eight Servants of God, including Ukrainian Archbishop Andrey Sheptytsky, who led his flock during the Second World War.
"Metropolitan Andrey Sheptytsky was a very important church leader in central and eastern Europe in the first half of the twentieth century," says Father Athanasius McVay, a scholar specializing in early twentieth century Church history.
Father McVay, a priest of the Ukrainian Greek Catholic Church, told Vatican Radio about the life and mission of Metropolitan Sheptytsky.
Venerable Andrey Sheptytsky was born in the Ukrainian village of Prylbychi in 1865, in what was then a part of the Austro-Hungarian Empire. He was given the name Roman Alexander Maria at baptism, and later took the name Andrey when he entered the Ukrainian monastery of Saint Basil the Great in 1891. "He went to serve the Ukrainian people who required strong spiritual leadership," McVay says. Sheptytsky "entered the Basilian order, whose mission was to form the oppressed and fallen down Ukrainian people in Austria-Hungary…  and also to promote Church unity."
Andrey Sheptytsky became Archbishop of Lviv of the Ukrainians and Metropolitan of Halych in 1900, and filled that office until his death in 1944 – an "era of great upheaval" that witnessed two World Wars, and saw the land that is now Ukraine occupied by various groups, including the Soviets and the Nazis.
Throughout the years, Metropolitan Sheptytsky was an important leader for his people – but, says McVay,  he was a reluctant civic leader, because this was just part of his job as a spiritual leader" Despite his historic significance, McVay says, it is Metropolitan Sheptytsky's "heroic virtues, the Christian virtues, which Pope Francis has officially recognized on behalf of the universal Church."
Listen to the interview of Father Athanasius McVay, of the Ukrainian Catholic Eparchy of Edmonton (Canada), with Christopher Wells: