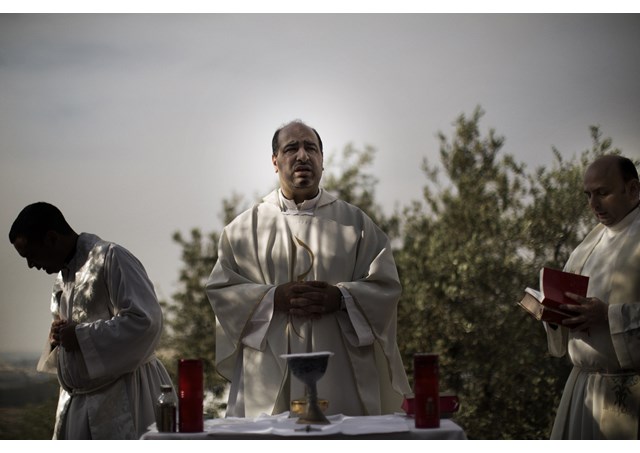 (Vatican Radio) Leaders of the small Catholic community in the Holy Land have reacted with dismay to a decision by Israel's Supreme Court to allow the building of the separation barrier through the historic Cremisan Valley.
Following a series of international appeals, the court in April blocked plans by the Israeli military to extend the wall through the valley which is home to two Salesian monasteries and a convent school. Under the latest court ruling, those religious buildings will remain on the Palestinian side of the wall, accessible from the town of Beit Jala, while land belonging to 58 Palestinian families will be cut off on the Israeli side of the wall. While Israel claims the construction of the barrier is necessary for security reasons, Palestinians say the move is aimed at confiscating fertile land for the expansion of two Israeli settlements.
Bishop William Shomali, the Latin Patriarch's Vicar for Jerusalem, told Vatican Radio's Massimiliano Menichetti that local Christians are shocked and saddened by the Supreme Court decision..
Listen:
We were surprised this morning by the new decision of the High Court ….we were totally surprised and we don't understand why this decision now.
We will consult with our lawyers, they will tell us what we can and cannot do in the short time that remains ahead…..we cannot remain silent, we react and we hope that we will succeed, we will try again and again.