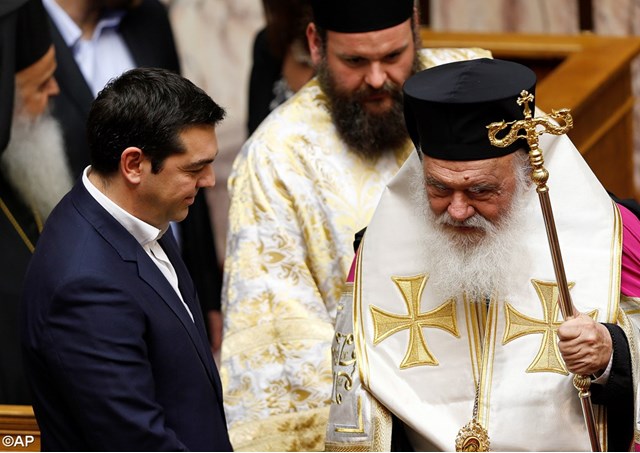 (Vatican Radio)  The head of the Autocephalous Orthodox Church of Greece, Archbishop Ieronymos II, has added his voice to those who wish to keep relations with the European Union on a sound footing, four days ahead of a referendum on whether to accept the latest Greek bailout terms.
Listen to the report by John Carr:
Ieronymos broke his habitual silence on Wednesday to appeal to Greeks to stay, as he said, at the heart of Europe.  It was a rare public intervention by the soft-spoken archbishop, who scrupulously avoids pronouncing on politics and on controversial issue generally.
Ieronymos is one of 85 national personalities calling for a 'yes' vote on Sunday – that is, to accept the creditors' latest bailout conditions, however tough they might be – so that at least the banks can reopen and this week's economic paralysis can end.
On the contrary, Prime Minister Alexis Tsipras, yesterday urged Greeks to vote 'no' to what he called the undemocratic and domineering elements which he says pushed Greece into the abyss.
But pensioners today continued to mob the few open bank branches to collect the mere 120 euros that they're allowed from their pensions for the time being.  The television images are vivid, the complaints bitter, and the sense of national humiliation is widespread.  Which is not good news for Tsipras or his left-wing Syriza party on Sunday.