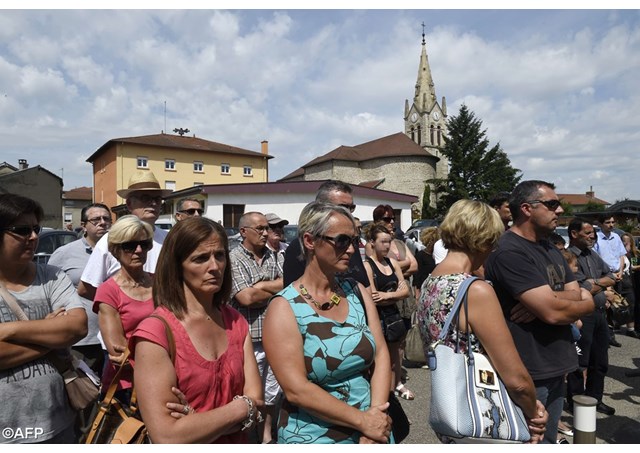 (Vatican Radio) Pope Francis has expressed his prayerful solidarity with victims of several terrorist attacks on Friday. 
In separate telegrams sent by Cardinal Secretary of State Pietro Parolin, to France, Kuwait, and Tunisia, the Holy Father said he was united in prayer with the relatives of the victims, especially those who have lost family members. He prayed, too, for the souls of those who perished in the attacks. Pope Francis offered his condolences to those who were wounded and to their families, praying that the Lord might give them "comfort and consolation in their trials."
In the messages, Pope Francis condemned yet again "the violence which causes so much suffering" and prayed that God "might grant the gift of peace." He concluded his messages with "divine blessings" for the families of the victims and for the populations of the three countries.