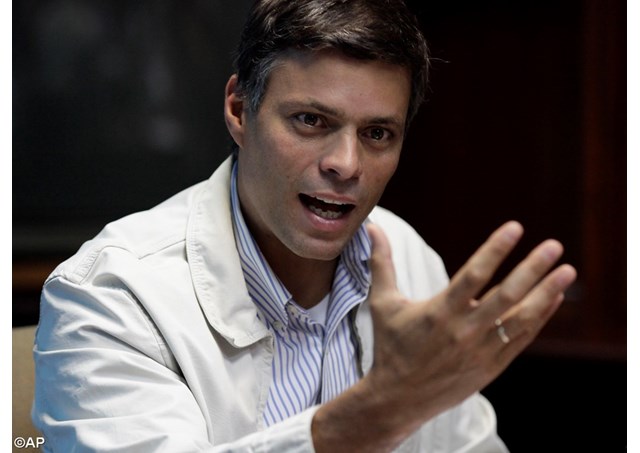 (Vatican Radio) Jailed Venezuelan opposition leader Leopoldo Lopez has called off his month long hunger strike.
James Blears reports that one of his key demands has been met by the Venezuelan government:
Leopoldo Lopez, the leader of the Popular Will Party, started his hunger strike on May 24th. He's demanding that all political prisoners be released and that the date for National Assembly Elections be announced. Venezuela's National Electoral Council confirms that those elections will be held on December 6th, almost six months earlier than expected.
However the administration of President Nicolas Maduro is determined that political prisoners are staying put.
Leopoldo Lopez, who was arrested at a demonstration, has been held in a military prison for 16 months. He is accused of homicide and inciting violence which killed 43 people in months of protests last year. He insists the government's economic policy, which has caused hyperinflation, unrest, and desperation, is the real culprit.
The end of Leopoldo Lopez's hunger strike was announced by his wife Lilian Tintori. In a three page letter, Lopez urged his followers to also end their fasting. He says he lost 15 kilos during the hunger strike. Forty four year old Lopez is an economist with a Master's degree from Harvard University.