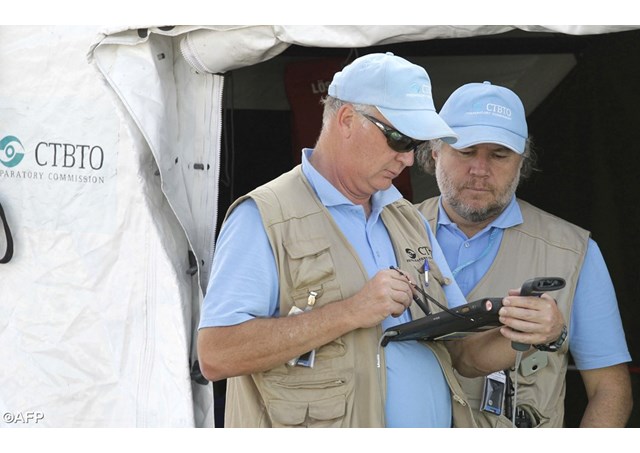 (Vatican Radio) The CTBT: Science and Technology 2015 Conference is taking place from 22 to 26 June 2015 at the Hofburg Palace in Vienna, Austria. It is the fifth in a series of multidisciplinary conferences organized by the Comprehensive Nuclear Test Ban Treaty Organization (CTBTO) designed to reinforce and expand the already strong relationship between the scientific and technological community and the CTBTO. The 2015 Conference is covering four major themes: the Earth as a complex system; events and their characterization; advances in sensors, networks and processing; performance optimization.
The themes are all being explored with a view to furthering three main goals: enlarging the scientific community engaged in test-ban monitoring; promoting the wider scientific application of data that are used for test-ban verification; enhancing the exchange of knowledge and ideas between the CTBTO and the broader scientific community.
The chief of the equipment and implementation section of the CTBTO's on-site inspection division, Gregor Malich, is in Vienna for the conference, and told Vatican Radio much of his work involves adapting existing technologies to purpose. "There are a few techniques which are unique," he said, "but a lot of the other techniques, such as visual observations, seismic monitoring, we can actually take 'off the shelf' and adapt to our needs," as the organization continues its mission of assuring member states' compliance with the terms of the treaty. 
Click below to hear the extended conversation between CTBTO's head of on-site inspection, Gregor Malich, and Vatican Radio's Marie Duhamel