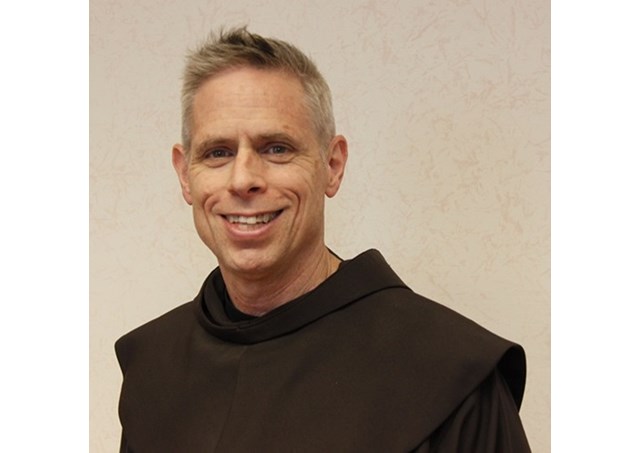 Reverend Father Michael A. Perry has said the recently concluded Order of Friars Minor (OFM) General Chapter focused on the theme, "Embrace the future with hope." The theme could be said to revolve around the question, "What does it mean to be a Franciscan Friar Minor in the world today?" Fr. Perry said.
Speaking to Radio Vatican's English Service for Africa, Fr. Perry gave some insights into the General Chapter which was recently held at St. Mary of the Angels, Assisi, Italy. 
"We had to look at the question of identity.  We realised that the whole world is living in a time of contested identity.  Franciscans are part of the world and we are trying to re-identify ourselves as men of the Gospel, as men who are simple, who live with the poor among themselves.  We try to understand what is going on in the world to become part of the planet.  In this way, we seek to foster the Gospel," Fr. Perry said.  
Responding to the question of what it means to him as a Franciscan that Pope Francis took the name of their founder, Saint Francis, when he became Pope, Fr. Perry pointed out that the Franciscans' joy is that, we have a Pope who is setting down a prophetic challenge to the whole world today. "We also recognise that this is a Pope who is clear about who he is as a man of the Gospel, who is inviting the whole world to a new conversion towards a humanity that is loved by God, a conversion towards peace and reconciliation among all peoples," Fr. Perry highlighted.
Radio Vatican also asked Fr. Perry to explain who the OFM are and how they differ from Capuchins and Conventuals. "The difference is in history," he said. Fr. Perry then added, "The rule and life of (all) Friars is to observe the Holy Gospel of Jesus Christ by living in obedience without anything of one's own and (also living a life of) chastity. This is the same rule that we all profess. History has had its own moments that brought about some divisions because we were trying to see that we are living this rule correctly. Sometimes in history people did not feel that we were doing so. This led to divisions," he noted. However, Fr Perry was quick to reassure that today the three branches of Franciscans have found a new way of living and closely collaborating. He said that Franciscans were, for example, collaborating towards establishing a unified university and looking for other ways to reclaim their single identity as disciples of Jesus Christ and followers of Saint Francis. According to Fr. Perry, Franciscans wherever they are, are promoters of peace, reconciliation and care for the environment. 
Regarding the fact that societies across the globe are rapidly adopting new-fangled characteristics of culture, the OFM Minister General, spoke about his congregation's disposition to spread the Good News in this modern world. He pointed out that the General Chapter deliberated on the need to carve a practical and uniquely Franciscan identity in the situation of the world today.  "It means we must reinforce all our efforts to be true disciples of Jesus Christ and to simplify our life style. We need to take the message of Jesus to the whole world in a loving and caring way, through dialogue with people of other religions, other cultures and building bridges of peace in the Church and these different cultures so that we are seen as men who bring about transformation to the world.  It is of paramount importance for us to ensure the future of humanity and the planet," Fr. Perry said.
By Fr. Paul Samasumo and Rudolph Nyamudo
(e-mail: engafrica@vatiradio.va)