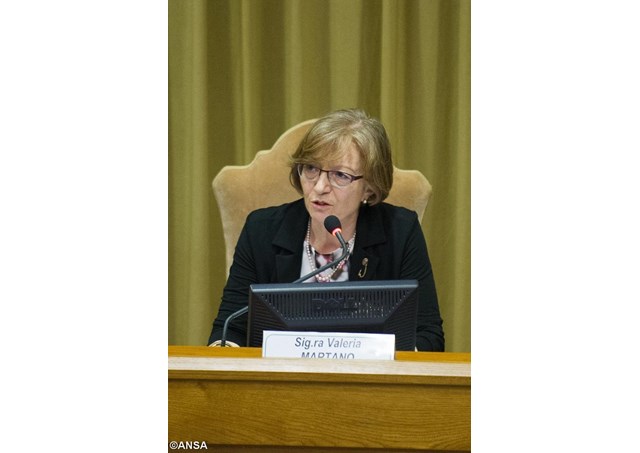 (Vatican Radio/VIS) Among the presenters of Pope Francis' Encyclical Laudato Si' was Valeria Martano, who teaches in the peripheries of Rome.  She spoke about  the challenge for Christians posed by urban ecology, endangered by pollution, inadequate services and generalised individualism.
Martano said the quality of life in the suburbs is poor: "there is a build-up of rage and a sense of exclusion. Too many people are denied the dignity of a house, such as the Roma community, and often we witness the destruction of precarious dwellings without the offer of an alternative. The elderly are 'expelled' from the social fabric and located in peripheral institutions. … We encounter violence in some quarters. But we can help live better if we reject this resignation to individualism. … For years, with the Sant'Egidio Community, we have worked to save spaces from pollution. … Starting with the weakest – children, the elderly, the disabled – we reconstruct a human fabric. … Around the weak, it is possible to renew the face of the suburbs, discovering energies that renew human ecology".
She said the Encyclical invites us to put into practice the common good.
 "The city and the environment are our common home," said Martano.
"We often live according to human itineraries: fragmented and contradictory," she continued. "Each person tries to save himself, in his own corner. Everyone follows his own interest. But there is a 'community salvation' that starts from the inclusion of the weak, a valuable resource for an integral ecology".