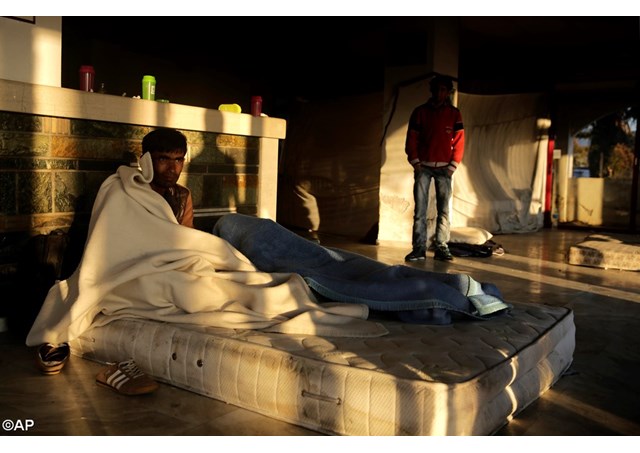 (Vatican Radio)  The UN refugee agency, the UNHCR, is reinforcing its presence in the Greek islands due to a six-fold increase in refugee arrivals. The conditions for many of those landing are dire.
Listen to Peter Kenny's report:
UNHCR estimates that as of the end of May, almost 90,000 refugees and migrants had crossed the Mediterranean in 2015.
On the island of Kos some 7000 refugees have arrived so far this year.
The situation in Greece is exacerbated by the dismal economic situation in the country. And there are no official facilities for those awaiting registration, and conditions are particularly dire.
In the absence of alternatives, refugees have had to move into an abandoned hotel with no electricity or running water. Hundreds of women, children and men are sleeping in cramped and unsanitary conditions.
UNHCR spokesperson Melissa Fleming said, "The figures have increased dramatically due to recent sea arrivals from Turkey. We have been averaging some 600 people a day, straining limited (and in some cases non-existent) local reception capacities.
"In the first five months of 2015, over 42,000 people arrived. Most of them are refugees. This is six times the level of the same period last year (6,500) and almost the same as the total for all of 2014 (43,500).
"More than 90 per cent of the people arriving are from refugee-producing countries, different to those arriving from Italy.
"The refugees cross from Turkey in small, flimsy boats and inflatable dinghies. They are landing in as many as 15 different Greek islands."
The UN agency said refugees awaiting registration, including families with children, have no choice but to sleep in the open.
In addition, many refugees landing on remote beaches, including elderly people and small children, have to walk for miles because of the lack of transport.