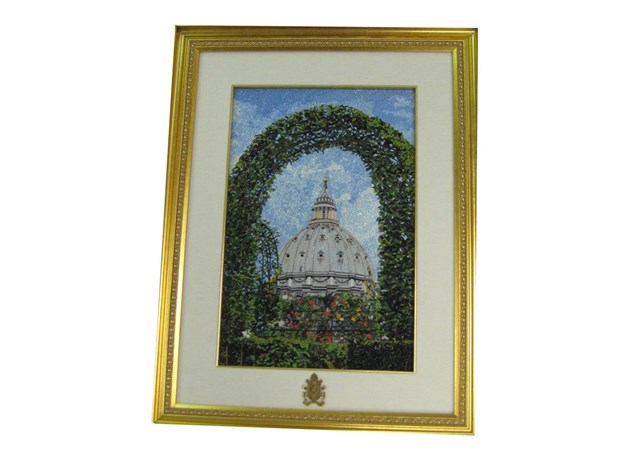 (Vatican Radio) Pope Francis has given his host, BiH Presidency member from Republika Srpska and current Chairman of the Presidency of Bosnia and Herzegovina, Mladen Ivanic, a framed mosaic depicting the dome of St. Peter's Basilica.
The mosaic, created for the occasion by the Vatican Mosaic Studio, is based on a photograph taken in the Vatican Gardens.
It shows the majestic architectural structure of Michelangelo's dome seen through an arch of delicate jasmine flowers. 
Created by the Vatican mosaic artists during the past four months, the work is made of tesserae of polychrome enamel and applied with a natural adhesive paste according to the same century-old techniques used to apply mosaics inside St. Peter's Basilica.