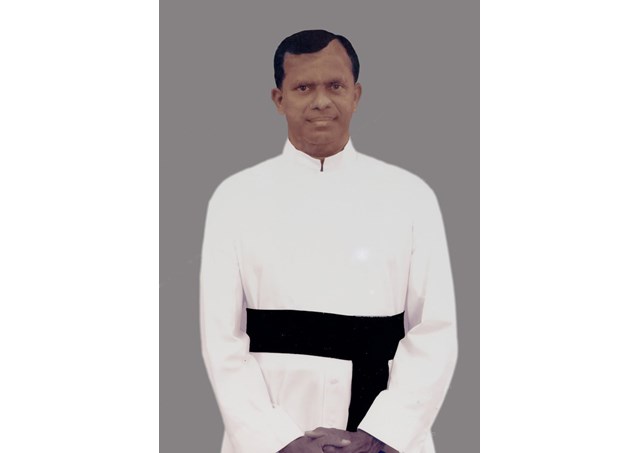 (Vatican Radio) The Holy Father has accepted the resignation presented by Msgr. Joseph Kingsley Swampillai, from the pastoral care of the Diocese of Trincomalee, in Sri Lanka, in accordance with canon 401 § 1 of the Code of Canon Law and has appointed Rev. Noel Emmanuel Christian, presently Episcopal Vicar and General Treasurer of the same diocese as the new Bishop of Trincomalee.
Rev. Dr. Christian Noel Emmanuel, was born December 25, 1960, in Trincomalee. After secondary school, he entered the St. Joseph's Minor Seminary. In the years 1978 - 1981 he studied philosophy at the National Seminary of Kandy. From 1981 to 1982 he did a year of regency with pastoral work. In 1983 he entered the St. Paul's Major Seminary, Triruchirappally, in India, where, in 1986, he finished his theological studies. He was ordained deacon 12 March, 1985 and was incardinated in the then undivided Diocese of Trincomalee-Batticaloa. He received priestly ordination on May 21, 1986, in the Cathedral of Trincomalee.
After ordination he held the following positions:
1986-1988: assistant priest in the Cathedral Parish, Batticaloa;
1988-1989: parish priest of the Church of Iruthayapuram, Batticaloa;
1989-1993: parish priest of the Church of Our Lady of Good Health, of Akkaraipattu;
1993-1999: Director of the Catechetical, Biblical and Liturgical Apostolate, Batticaloa;
1999-2001: Higher studies at the Urbaniana University in Rome.
2001-2011: Professor at the National Seminary in Kandy;
From 2011: Episcopal Vicar of the Diocese;
From 2012: General Treasurer of the Diocese.
Trincomalee is a port city on the north-eastern coast of Sri Lanka, about 257 kilometres northeast of Colombo. The Diocese of Trincomalee (1893), is a Suffragan of the Archdiocese of Colombo, has an area of ​​2,727 square kilometers and a population of 378,182 inhabitants, of whom 19,606 are Catholics. There are 13 parishes, served by 36 priests (20 diocesan and 16 religious), 18 religious brothers, 34 nuns and 4 seminarians.