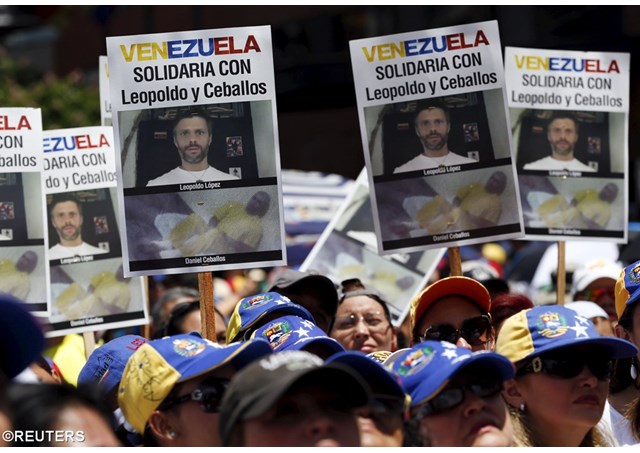 (Vatican Radio)  Twenty-seven former leaders throughout the Americas and Spain are urging Venezuela's President to free political prisoners, but the demands extend further, encompassing civil liberties.
Listen to the report by James Blears:

 
The Trans-National Rebuke has been signed by 27 ex-leaders.  They include Vicente Fox and Felipe Calderon of Mexico,  Eduardo Frei and Sebastian Pinera of Chile, Alejandro Toledo of Peru and Jose Maria Aznar of Spain.
This follows the Venezuelan Government's steadfast refusal to allow former Presidents Andres Pastrana of Colombia and Jorge Quiroga of Bolivia to visit  jailed Venezuelan opposition leaders Leopoldo Lopez and Daniel Ceballos, both of whom have gone on hunger strike.
Thousands of Venezuelans took to the streets this last weekend to protest the Nation's economic meltdown and to demand liberty for all political prisoners plus elections.
President Nicolas Maduro has said such moves form a coup plot against him.  The two imprisoned men are accused of inciting violence during six months of unrest last year. They deny the accusations blaming the Government for misgoverning.